Special Offers
Webinar "Creating Your Family Office"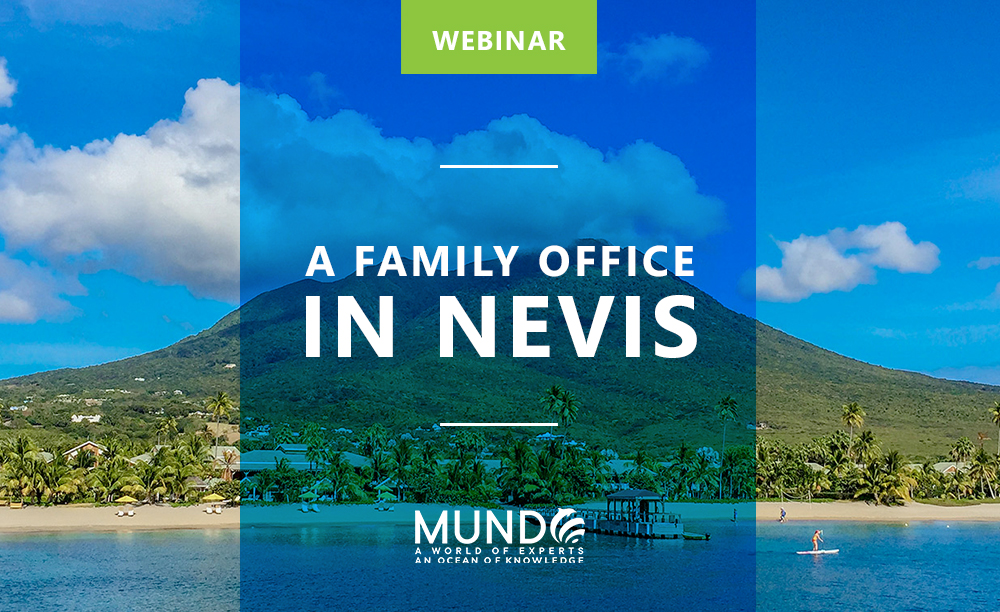 We'd like to invite you to the webinar "Creating Your Family Office"
At the webinar, our experts will tell you in detail why wealthy clients in the modern world need a family office and give step-by-step instructions for its creation.
Pandemic, economic crisis, closed borders, and other restrictive measures... In the light of these global events, wealthy families are actively looking for the most reliable ways to save and protect their capital.
Second-citizenship programs of various countries are becoming increasingly popular. They offer a "backup plan" for you and your family in case any negative events happen in your home country. They also give you the opportunity to move freely around the world what became extremely important during the pandemic.
Furthermore, it is becoming increasingly popular nowadays to obtain a second tax residency and manage assets with the help of trusts and funds.
However, all of the above-mentioned services are just a part of the system which ensures financial freedom, freedom of movement around the world, and asset protection. A special guest of our webinar will be the author of the book "Avoiding Death and Taxes: How to Thrive in the Global Depression", who has developed an entire system that provides complete financial freedom for wealthy families and divided it into several simple steps.
Our expert will provide you with step-by-step instructions on how to create a personal family office for your family (or your clients) and will prove that this process is not as difficult and expensive as it might seem at first.
In many countries, family office services are now in great demand because of the general mistrust to the state authorities and its banking system. Crises, sanctions, as well as changes in legislation and taxation, increase the need for a comprehensive approach to the family capital management.
WHAT DOES A FAMILY OFFICE SERVE FOR?
Traditionally, the main objectives of the family office include:
• wealth protection and accumulation;
• investment management;
• real estate management;
• management of other assets;
• addressing inheritance issues;
• legal consulting;
• lowering tax, legal and other risks.
AT THE WEBINAR, WE WILL DWELL UPON THE FOLLOWING TOPICS:
1. Second citizenship by investment as part of a multi-level system of asset protection.
Second-citizenship programs are in an unprecedented demand nowadays. The market offers clients a choice: the usual and most affordable programs of the Caribbean countries, elite European programs, as well as intermediate options, for example, one of the most popular in 2021, the Montenegro program which gives the opportunity to obtain EU citizenship in just a few years.
2. Multi-form foundations in Nevis.
The Multi-form Foundation in Nevis is a unique and flexible structure that adapts to the needs of the owner and can be easily transformed, if necessary, into a trust, foundation, partnership, or a classic operating company. The Foundation can take up different forms at different times throughout the entire period of its existence.
3. Operating company: which jurisdiction to choose in 2021?
Our experts will share their experience in the field of business companies registration and present you with the most attractive jurisdictions for asset protection.
4. Tax residency: the most profitable tax residencies in 2021 and how to become a tax resident of a jurisdiction that attracts you.
5. Opening a bank account: how to choose the optimal bank to preserve assets and freely conduct operations.
6. Effective tools for wealth management: investments in securities, precious metals, and foreign real estate.
OUR EXPERTS:
Eugene Freeman, author of the book "Avoiding Death and Taxes: How to Thrive in the Global Depression", TEP, an international expert in the field of asset protection.
Natalia Platonova, Business Development Director at NTL Wealth.