About Singapore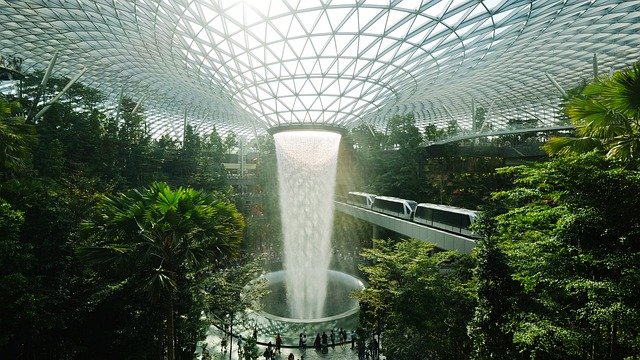 Is Singapore a city, an island, or a country? Well, it is a modern metropolis, that mixes all these categories. Singapore is both an island and a country, but perhaps its best description is that of a city-state.
But of course, even though it is physically small, it is also an economic giant. It is made up of a diamond-shaped Singapore Island and some 60 small islets; the main island occupies all but about 18 square miles of its combined area.
If you are new to Singapore, you are probably wondering how this small city-state in Southeast Asia with a total land area measuring only 721.5 square kilometers, and one of the youngest nations in the world became one of its most successful. The answer is that this "Asian Tiger" is a unique place that allows you to escape from the world's troubles and maybe connect to bigger opportunities and business.
Here are some reasons why Singapore should be your next destination for living or doing business:
In Singapore, you get everything you need in one place since it is an Asian business center. When you look for safety, efficiency, and opportunities, Singapore comes to your mind.

Singapore is a clean, safe place to visit, its amenities are second to none and its public places are smoke-free and hygienic.

Likewise, it can be mentioned that Singapore is a multicultural city, and close to one-quarter of its population are expatriates or foreign workers from all over the world.

One great detail is that Singapore is known for its desire to become the technology hub of Asia. Therefore, it is the most wired country in the region.

It has a multi-cultural society, because it blends, Chinese, Arab, Indian, Malay and English cultures and religions. Nothing compares to this.

Singapore is the largest port in Southeast Asia and one of the busiest in the world. It owes its growth and prosperity to its focal position at the southern extremity of the Malay Peninsula, where it dominates the Strait of Malacca, which connects the Indian Ocean to the South China Sea.

Singapore is the freest economy in the world per the Index of Economic Freedom. The government supports financial freedom with swift and transparent processes and a sound macroeconomic policy and low taxes.

As we said, Singapore is a low-tax jurisdiction. The corporate tax rate is 17% but can be significantly lowered due to many different juicy tax exemptions for startups, offshore funds, and trading companies. Singapore only taxes locally-sourced or remitted income. For individuals, the tax rate goes from 0 to 22% on their income generated in Singapore unless they receive foreign income from a resident individual, making its system almost entirely territorial.