About Liechtenstein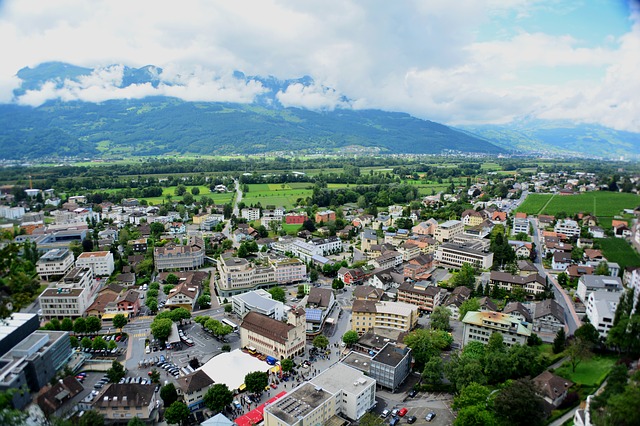 At first sight, Liechtenstein may seem like a time capsule to the Middle Ages, with all its medieval castles, extraordinary landscapes, and ruled by one of the few royal families left in Europe.
This tiny principality is located in a paradisiac valley in the Alps. It offers a great retreat from life in great cities and heaven for financial freedom, all this just 15 minutes from Switzerland and Austria.
With about the size of Manhattan, Liechtenstein is one of the world's smallest countries, with about 160km2 and 40,000 inhabitants.
Despite its small size and population, Liechtenstein has become one of Europe's wealthiest countries and one of its last financial freedom frontiers. The secret is a free market economy with great incentives for foreigners to invest in industries and use its financial system—this why a country of only 40,000 people has 70,000 registered companies in its territory.
Investors worldwide are seduced by one of Europe's lowest tax rates and a government that fosters the people's pursuit of financial freedom.
Why should be Liechtenstein on the top of your list for your family office?
Low taxes: Compared to the corporate tax rate of 15% in Germany and 23% in France, plus their hefty income tax rates, the 12.5% corporate tax rate makes Liechtenstein look good.
It is not a tax haven: In 2018, the OECD removed Liechtenstein from the List of Uncooperative Tax Havens. Thus, it is a fully whitelisted jurisdiction making it a top destination for high-profile family offices.
Enjoy nature: Liechtenstein is the perfect country for people who love the outdoors, with dozens of square kilometers of mountains and forests to explore.
High standard of living: Liechtenstein is one of the world's richest countries, with a GDP per capita of 150,000 dollars, and has the Swiss franc as its national currency. People earn an average of $6,000 of monthly income.
Economic Stability: Liechtenstein is so stable that Standard & Poor rates its national debt as AAA, the firm's highest standard. Plus, the national currency is the Swiss Franc, which is even more stable than the US Dollar. Here you won't worry about inflation, unemployment, or other problems that affect most economies.
Liechtenstein trusts: Liechtenstein is the only civil law jurisdiction to adopt its own trust legislation in the world. It has no limits of perpetuity or accumulation of capital. Plus, the details of the trust are kept private.
Cryptolicenses: Liechtenstein is one of the first countries in the world to enact a crypto licensing law. It is one of the most modern legislations with a beneficial regime. This is an excellent opportunity for tech-savvy family offices.