Investing in High-ROI Turkish Property and Getting a Passport
With most countries around the world normalizing their border activity and efficiently controlling their vaccination processes to accelerate economic revival, this last quarter of 2021 is the perfect opportunity to invest in real estate projects that will generate wealth for years to come, and Turkey is the perfect place to do it.
At Mundo we have teamed up with one of the best legal teams and real estate developers in Turkey to provide our distinguished readers with preferential access to the best real estate projects in Turkey, as well as legal advisory services to apply for Turkish residency or citizenship.
In short, we bring to you the opportunity to buy a profitable property and obtain a Turkish passport, all from $250,000.
Why Investing in Turkish Real Estate?


Throughout our years of work, we at Mundo have seen jurisdictions gain popularity at a rapid rate, only to lose it at the first economic or political setback. Very few countries are able to maintain their relevance consistently when it comes to investment opportunities. However, there are some exceptions. Turkey is one of them.
For years now, Turkey has positioned itself as a real estate investment hub for investors from all over the world thanks to its location that brings Westerners and Easterners together in one of the most promising jurisdictions of the present.
Perhaps one of the reasons why more and more international investors are interested in the Turkish real estate market has to do with its sustained economic growth rate.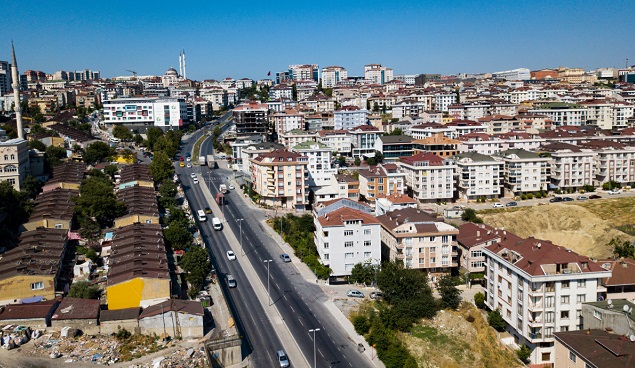 Turkey is part of the group of countries called Emerging Economies Leading Global Growth, which is the group that includes countries whose GDP performance is expected to be higher than the average of the G6 economies in the next 10 years.
It is no secret that European economies are up to their necks in terms of gross public debt and external debt levels. While Turkey sits at the other extreme, with healthy debt levels.
This sustained economic growth provides the Turkish real estate market with predictable growth.
Our Real Estate Project in Turkey


Our alliance with the best real estate developers and legal experts in Turkey is what today makes it possible for us to offer you access to one of the most profitable real estate projects to be found in Turkey. We are talking about a residential complex in Beylikdüzü consisting of 453 fully furnished apartments and 43 commercial properties.
This project has more than 900 square meters of terraces for sunbathing and socializing, in addition to a 160 square meter swimming pool located on the sixth floor that will allow residents to relax while admiring the breathtaking view that this building has.
In total there are 400 square meters dedicated to amenities that also include showers, saunas, gyms and cafes.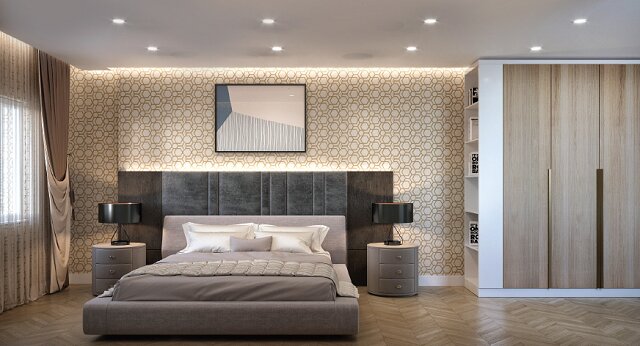 These are the details of the project:
Types of units: residential apartments
Location: Beylikdüzü, Istanbul
Eligible for Turkish citizenship: Yes
Price: packages starting at $255,000
Financing options: d

eposit of 40 or 50% of the total price and installment plan up to 24 months.
Estimated ROI: on average the ROI is estimated at 20 to 25% per year; however, this project, since it is under construction and located in an exclusive area of the district, has seen price increases of up to 40% per year.
Watch the video from the construction site of the project:


Questions & Answers


Q. Who is the real estate developer and what is its history?
A. It is a leading immigration and real estate advisory firm, providing leading investors, family offices, banks and investment firms with comprehensive advisory support, and offering real estate and legal consulting services.
It practices strategic and customized advisory services in order to meet the needs of commercial and individual clients when acquiring real estate, which is a very promising and secure investment tool, offering the best options according to their investment objectives.
Q. Why is it a good time to invest in Turkey right now?
A. Turkey has a strong real estate market that meets these expectations. The Citizenship by Investment Program offers one of the most affordable options in the world. You can get a Turkish passport in 3 months by investing $250,000. You can easily choose from a wide range of portfolios, from modern apartments to luxurious seaside villas.
Q. What are the property laws like in terms of investor protection and how do you obtain title to properties? What protections are there for buyers of projects under construction?
A. Title registration in Turkey relies on a system that has been evolving since the days of the Ottoman Empire. That means it has had hundreds of years to mature and update to meet the needs of today's investors.
The property registration system is completely secure and records are kept in a system that respects the rights of third party property owners.
Q. What are the advantages of these projects?
A. All our projects have the backing of our conglomerate, which has an impeccable reputation in the region that any foreign investor can verify. Another differential advantage we have is that the same team can take care of real estate and legal advice for obtaining the Turkish passport.
Q. How do you compare with other projects in the region in terms of value for money?
A. Turkey is one of the most chosen jurisdictions to obtain a second passport because the program requirements in terms of pricing are relatively low compared to jurisdictions in Europe, but at the same time, property prices and profitability are higher than any country in the old continent.
Q. Do you have financing options?
A. Yes, we have installment payment option available, 40-50% down payment and 24 months installment payment.
Q. Is it possible to buy with crypto, and if so, how?
A. All property purchase transactions in Turkey must be done in Turkish lira, however, we have partners here who are able to exchange cryptocurrencies to Turkish lira (or USD).
Q. Can residency or citizenship be obtained with the purchase of a property? How?
A. Of course, our own law company is providing this kind of services for an additional fee. Our lawyers are taking care of everything, the client just needs to give us a power of attorney. This process is possible even online without coming to Turkey, you can pick up your passport at the Turkish consulate in your country.
Q. What is the special offer for Mundo readers?
A. Our exclusive package includes a highly profitable 66m2 property plus Turkish passport processing starting from $255,000.
CONTACT US DOWNLOAD THE BROCHURE