Profitable Investment in New Student Apartments in Greece
At Mundo we work to find the best real estate investment opportunities that our readers can take advantage of not only to get an interesting ROI, but also to access better migration options such as permanent residences.
This time we are excited to announce that we have partnered with a real estate developer that is redefining the real estate landscape in Greece. With the partnership we have reached, you will be able to access a profitable investment property in Athens from €80,000 and enjoy investment returns ranging from 4.1% and up to 20%.
And for the most demanding investors, some properties will allow you to access the Greek Golden Visa.
Why Greece Is One of the Best Choices for Real Estate Investments


Real estate investment options in Greece are some of the most popular in the entire European continent mainly because of their price. In this jurisdiction, an investment property in an urban area can cost on average 40% less than in other Eurozone countries.
This gap that separates Greek property prices from those of other European countries indicates that the real estate market in this jurisdiction has a very high growth potential, so the return on real estate investment in Greece is generally higher than the European average.
In addition to the growth potential of the Greek real estate market, another thing that attracts investors from all over the world to buy property in this jurisdiction is that on average, in the country's main tourist hotspots, hotel and residential occupancy rates always exceed 80%.
Athens is already showing signs that it is the next city destined to experience significant growth in its real estate market, so taking advantage of opportunities while they are still cheap can translate into exorbitant profits.
Another reason why buying property in Greece is attractive to investors looking to make their way in Europe is because in some cases, purchasing property in this jurisdiction qualifies you for the Greek Golden Visa program.
If you are interested in learning more about the Greek Golden Visa program, read on. We will give you more details in the next sections of this article.
For now let's take a look at the real estate investment projects in Greece that we have prepared for you.
Our Real Estate Project in Greece


Our partnership with one of the best real estate developers in Greece has allowed us to get you the opportunity to invest in business condos, student accommodation and residential complexes that not only feature very competitive prices starting from €80,000, but also offer returns on investment ranging from 4% to 20%.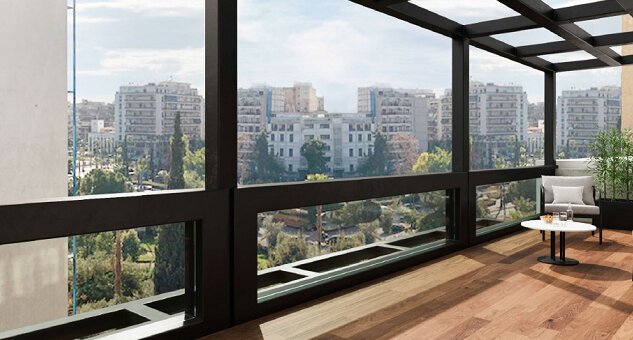 New Student Apartment Complex
Price per unit: from €83,500
Total number of units: 22
Square meters: from 21m2 to 37m2
The most versatile real estate project in Greece that you can access with our help is also located in Piraeus. In this case it is a brand new building with units designed to the latest standards exclusively for students.
The amenities in this project are especially designed to satisfy the needs and desires of a young audience, including a café-restaurant on the ground floor. Within 2-3 minutes, the residents of this ultra modern
building will be able to reach a plethora of shops, Marina Zeas bay, the Municipal theater and of course a tram and metro station.
And the return on investment for this project starts from 5%.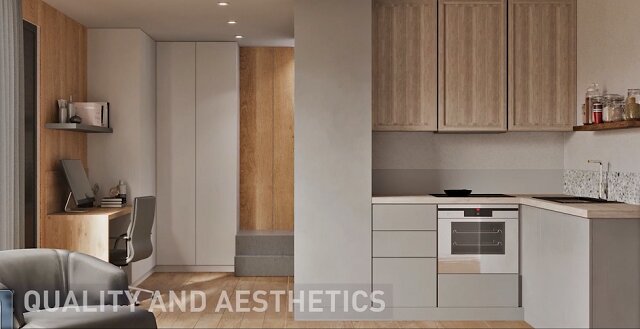 The Greek Golden Visa


One of the most interesting possibilities for investors acquiring property in Greece is the possibility to apply for its Golden Visa program, which is one of the most competitive in Europe.
To apply for this program you are required to invest an amount of at least €250,000, and of course, real estate investment is part of the menu.
The application process for this program is particularly simple compared to others of its kind, basically consisting of three steps:

1. Our team helps you select the property or properties that qualify for the program and we handle the transaction for you.
2. You take care of transferring the amount needed to cover the investment to a Greek bank account. After that, our team takes care of completing the transaction in compliance with all the regulations and then starts your application to the Greek Golden Visa program.
3. You and your family (if you include them in the application) register your biometric data in Greece with the immigration authorities and you receive your Golden Visa, which translates into a permanent residence card.
The whole process can take about four weeks in total, and our team of experts can help you right now if you decide to get started.
If you would like to discuss in detail our real estate investment opportunities in Greece or how to obtain the Golden Visa, please do not hesitate to contact our team!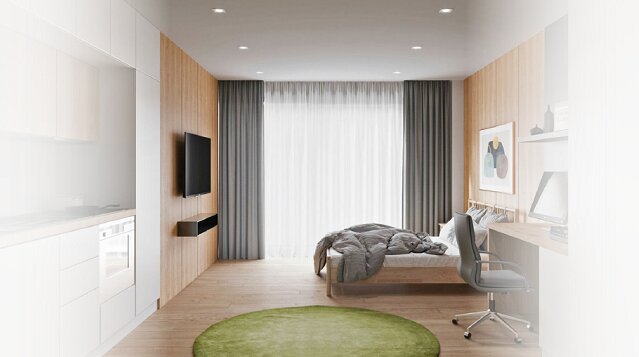 Questions and Answers


Q. Tells us about the developer and its history?
A. It is an investment and development company that has vast experience and is characterized as one of the most reliable in the field of real estate development. It is famous for creating high-end aesthetics buildings, using durable and lasting materials.
Based on many years of experience in the real estate market, we have created a dynamic team of specialists capable of offering you comprehensive services for the development, construction and management of real estate acquired for investment purposes, based on the principles of complete trust and mutual understanding.
By effectively combining the above services, we want to increase the profitability of the construction sector not only for interested investors, but also for the market as a whole, thus, establishing and strengthening our name in the market.
Q. Why is it a good time to invest in Greece right now?
A. Within the 10 years period of a strong crisis (2009 – 2019), the real estate market has experienced large losses, which in the end resulted in a future big potential of recovery and profitable opportunities.
The average price of a real estate property at the present time is 2-5 times lower than in other European countries.
At the same time, the yield on a long term basis varies from 4% to 5% and the capital appreciation from 10-15%.
Undoubtedly, the above very interesting indicators will be real for a certain amount of time, and the more the economic situation improves in the country, the less such opportunities will be available.
It is understood that 2022 and 2023 will be the most dynamic years in terms of investment activity.
Some factors, such as:
Changes in taxation in Greece for the better the last couple of periods.
Reduction of income taxes, suspension of VAT (24%) on newly built properties, which will be replaced at a rate of 3.09% by the end of 2022.
The likelihood of a change in the condition for obtaining a residence permit through investment soon (one of the most interesting immigration programs in Europe).
The potential for profitable investment is currently in a country that is developing dynamically and at a fast pace.
Large-scale projects are actively carried out in all country's territory, as well as the first stage of construction work in a large-scale project in Europe (Hellinikon project) will begin in 2022.
Theses are among the most important and as a result, Greek real estate attracts particular attention of worldwide investors.
Q. What are the property laws like in terms of investor protection and how do you acquire the property title?
A. Greek property acquisition means a freehold title, and respectively share participation in the plot of land.
The process of buying and acquiring a property is a process that needs professionalism and careful handling. In order to be considered successful and profitable must be "accompanied" by a proper real estate consulting company that knows the benefits of the market and it is recommended to find a lawyer - specialized in real estate law - on the part of the buyer.
Declare for obtaining a Tax Registration Number
are the steps in order a final purchase agreement can be signed.
Title transition and registration is a totally transparent, easily controlled, quick and public procedure in Greece. The country has been a European Union member since January 1981, so both national and European legislation are applicable.
Q. What protections are there for pre construction buyers?
Installment payments during phases of the construction and penalty clause according to the title deed.
Q. Tell us some of the advantages of this project.
The student and business accommodation sector is growing at a staggering rate and presents one of the most viable and lucrative investments in housing.
Some of the important benefits of owning a micro accommodation, such as the very rare knock-on effect of economic ups and downs and the opportunity for receiving the highest than average rental yield, make this type of real estate one of the safer investments.
Having sufficient knowledge regarding this investment product, our developer's team is on board to create modern and sustainable residential buildings in privileged locations of Athens, with functional spaces of unique quality and aesthetics.
Q. How does it compare with other projects in the area price and value for money?
The ratio of quality, price and returns makes this product very popular.
Q. Is financing available?
Financing is not available however a flexible payment plan with installments is possible.
Q. Can you buy it with crypto and if so how?
No, you cannot.
Q. Can you acquire residency /citizenship with the purchase and if so how? (only for projects that offer this)?
By concluding the acquisition of a property/properties with a total value over 250.000€ you can receive the Greek residence permit, one of the most interesting and desirable immigration programs among Europe.
Q. What is your special offer to our readers?
3-day free: accommodation in Athens, legal consulting with attorney experts and real estate tour.
CONTACT US DOWNLOAD THE PRESENTATION