Luxury Living with a Million Dollar View in Panama
Panama is a paradise for both tourists and investors. This country has been gifted by the providence, having extraordinary beaches, a vibrant culture and an unique geographical position, serving as the bridge between the Western and Eastern hemispheres.
Those conditions make this country destined to have one of the best economic potentials in The Americas. Its strategic location makes Panama the perfect hub for many businesses and investment in the region, such as financial companies, airlines and telecommunications.
However, this country is not only a gold mine for investors. It's also a paradise for hundreds of thousands of tourists that come to see its paradisiac beaches, beautiful skyscrapers that would make you feel in Brickell, the Miami financial district, and the mighty Panama Canal, one of the most extraordinary engineering wonders ever built.
Those attractive conditions have made Panama a beloved destination for tourists. This little country attracted 1,65 million tourists just in 2019. Dozens of investors are looking for investment opportunities to exploit this extraordinary opportunity. In fact, Panama has accounted for almost 400 million dollars in infrastructure investments for the tourism industry on some of the highest potential locations.
If you are reading this, you may be thinking that investing in this flourishing industry is a great idea. However, some fears and risks may come to your mind because you may have little knowledge on the Panamanian market.
You don't have to worry, at MUNDO we have partnered with a local firm composed of the best consultants on the market, people who can scan the local market and give you the best investment opportunities.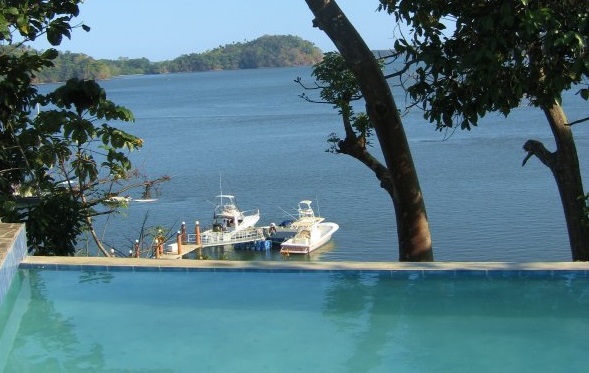 An Extraordinary Boutique Resort Hotel in Boca Chica
with a Million Dollar View
Boca Chica is a hidden treasure located in the Panamanian Pacific Coast. This location, which is part of the Chiriqui province, has an estimated population of less than 500 people in a 88 km2 area.
In Boca Chica, tourists enjoy paradise islands, beaches and delicious tropical food, some of the best on the Pacific coast.
Also, they can enjoy extraordinary sea adventures, such as whale watching, an unique experience fostered by the fact that Panama is one of the few countries in the world that hosts both whales from the Northern and the Southern hemisphere.
Now we will talk to you about the latest investment project that has gotten to our radar, it is known as: The Gone Fishing Panama Resort Hotel. This is currently a small resort that offers a variety of aquatic activities, including fishing, snorkeling and full service kitchen with tasty local fare, an always open bar, and well-appointed rooms.
This property is invaluable to sea lovers because the of view, location to fishing grounds, whale watching and other aquatic activities. It is located less than one hour from David, the fastest growing city from Latam and the second largest in Panama, according to the 2010 census.



The Property
The Gone Fishing Panama Resort Hotel has a stylish architecture and innovative concept. Construction consists of:
-2 resort guest bedrooms with terraces, (deluxe)
-2 cabana guest bedrooms with terraces
-1 large suite with a master bedroom with a terrace and a luxury bathroom
-1 suite with 2 guest bedrooms and bathroom
-Public bathroom with an onyx sink
-Concrete dock
-Concrete ramp for hauling boats and covered boat storage
The bar/dining area has a breathtaking expansive ocean view, with mature vegetation and fruit trees overlooking the vanishing edge of the large swimming pool. Also, the kitchen has an elegant open concept and is well equipped with commercial equipment.
The interior was custom designed and includes all custom made teak furniture and doors throughout.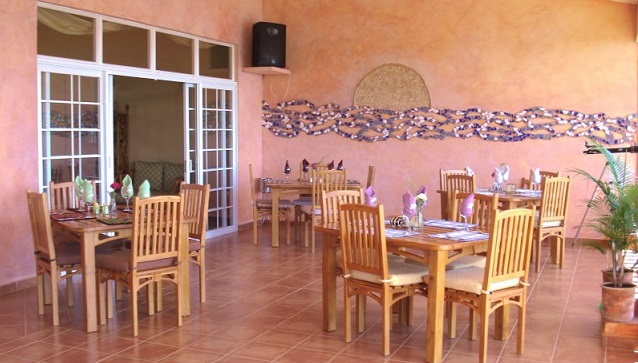 The Proposal
Acquiring this beautiful real estate property costs 1,9 million USD. It includes:
about 3 acres of property and more than 500 feet of water frontage.
Modern buildings, a pool and a deck
An extraordinary income potential: on dock slips, as the closest marina is in Costa Rica, a not-friendly country for boats.


Potential Revenues:
- 40 foot boat at $25 a foot per month = $1000 per month or $12,000 per year.
- 22 boats of 40 feet each $25 a foot per month = $22,000 per month or $264,000 each year!
Also, this project has ample space to add plenty of parking, many more cabanas and/or a condo (with condo management for rentals).


What Can We Do for You?
In Mundo we are always looking for new investment opportunities around the world. Panama is one of our favorites destinations because of its extraordinary economic potential and business-friendly climate.
The latest investment project that has come up to our radar is the Gone Fishing Beach Resort in Boca Chica, one of the most beautiful destinations in the Central American Country.
This Oceanfront Resort presents itself as an unique opportunity to enter in the profitable Panamanian tourist industry. Along with our partners, in Mundo we can advise you to make the best decision.
Invest in this paradisiac resort. Contact us now!