Investment Opportunity: IoT Company Going for Public Transaction
We know that today our world has undergone a progressive evolution in the field of technology, and that more and more organizations are relying on the global interconnectivity offered by the internet to grow and stay in business.
The Internet of Things, AI, the cloud and big data are like the fantastic four of the modern interconnected world through which the world's organisations can generate, share and manipulate data to make better data-driven decisions for their institutions.
This places a greater demand on the world for new software systems to adapt to it and operate as efficiently as possible.
For example, some of the data that mark the exponential growth of this are as follows:
IoT spending is expected to grow quickly, from US$726 billion in 2019 to US$1.1 trillion in 2023
83% of organizations have enhanced their efficiency by introducing IoT technology.
The amount of data created by IoT devices is projected to reach 73.1 ZB (zettabytes) over the next 5 years.
Approximately every second , 127 devices hook up to the internet for the first time.
In 2018, 57% of businesses implemented IoT in some way. By the end of 2021, the figure might reach 94%.
And the figures we have mentioned are likely to increase in the coming decades, as life in the world becomes more and more automated and interconnected.
This leads new and existing companies to have to think about the future, about how they need to adapt to changing markets and times in order to stay afloat.
Although the need for these systems is latent in the market, the supply that exists is very limited in qualitative and quantitative terms.
In fact, more than 95% of B2B companies have been trying to implement the IoT system without any success due to problems such as lack of software stability, high hardware implementation costs, and the inability to implement IoT system upgrades.
There are very few companies that can provide an effective system for organisations interested in acquiring this type of service, while maintaining a platform with a secure connection.
In the meantime, Mundo's partner offers a software solution with a wide range of functions to address the needs of this sector in the most effective way possible.
Our partner's system does not depend on hardware to operate efficiently, and offers real-time and direct results without major complications.
Security and privacy are two fundamental pillars of our partner's policies, seeking the highest possible welfare of potential customers, while enjoying a significantly faster interconnection than other servers on the market for the most cost-effective amount of money possible.
How Does Our Partner's Technology Work?


Our partner provides a secure platform for the transmission of metadata between the different API devices connected to this system.
This system allows:
The interconnectivity of smart devices and vendor platforms globally (regardless of vendor).
Connected with ML Voice functionality
Vendor platforms, smart devices managed in one place
Real time, secure transactions and updates
Management of Millions of transactions in seconds enabling more data traffic in an efficient way
Supports Voice Search Connectivity
Regarding the last point, it is worth mentioning that 62% of those who regularly use a voice activated speaker say they are likely to buy something through their speaker in the next month.
This feature is something that has been gaining popularity over the last few years, in fact 40% of American, British and German users have made at least one purchase through the virtual assistant using voice search.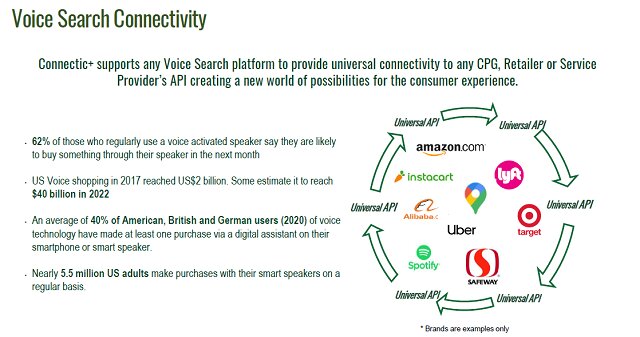 MUNDO's Offer


At this point we have explained why this sophisticated system has become so in demand around the world in recent years, as well as giving an overview of how our partner works.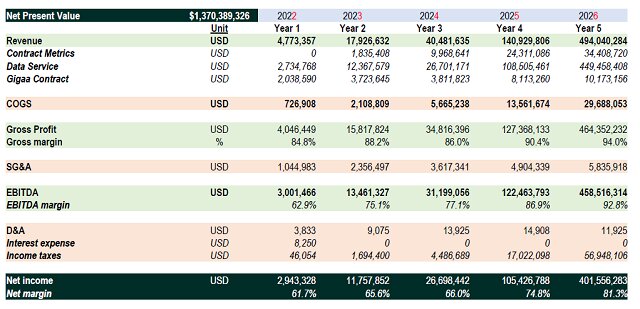 **The picture demonstrates the projected financials
Our partner's technology is designed to provide universal connectivity between multiple types of markets and companies, which makes it quite comprehensive in this regard.
Our partner has a strong and diversified team with team members in Japan, South Korea, Germany, and the USA with work experience in fortune 100 companies, as well as many startups. They also worked together on many successful projects in the past 8 years.
So, if you think about making a proper capital investment in the IoT company, this is the best we can offer you.
Mundo's partner is raising USD 3 Million in equity for 20% of the company, at a Pre-Money Valuation of 12M, with an investment of USD 3 million, the proceeds will be used as follows:
With all that explained, we don't need to say that we at MUNDO are always ready to offer more information and assistance in case you would like to participate in our partner's IPO, please do not hesitate to contact us.