Specialty Real Estate Co-Investment
This real estate co-investment alternative may be ideal for many investor profiles that are currently characterized by adversity to volatility and uncertainty.
More and more investors, even the most traditional ones, are deciding to try the co-investment model to mitigate the uncertainty in the real estate sector today, and you can do that, too.
With the real estate and real estate development industry going through one of the most critical times in recent years, not only because of the effects caused by the global COVID-19 pandemic but also because of the disruption in the industry of trends such as proptech and the changes in buyer behavior of the millennial and gen-z generations.
In response to these challenges in the real estate investment industry, co-investment models have been created. This alternative allows investors to access returns from one of the most stable markets available but with fewer constraints and lower barriers to entry by investing alongside one the top single Family Office in the region.
In our case, the offer we make to our clients is to co-invest in specially selected real estate in the Caribbean Marinas.
These are the main characteristics of the investment:
First marinas' operator in Puerto Rico and sixth in the United States:
more than 1400 dry storages, as well as more than 600 wet storages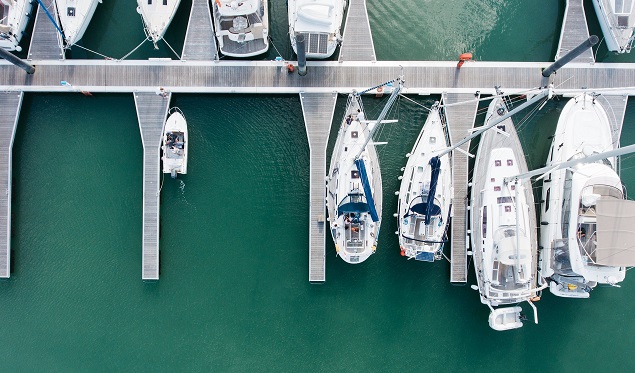 Sustained and Proven Growth and Profitability
even in challenging environments like hurricane Maria or covid19.
expected Return: IRR 15%+ (including 4-8% dividend pais semi-annualy)
High Growth Potential
Limited supply and high demand.
Substantial growth thanks to investments and increase in CAPEX.
Swiss Certificate
Buyable from any brokerage account.
| | |
| --- | --- |
| Product Type | Dynamic Tracker-Certificate of the Swiss DM |
| Applicable Law | Swiss Law |
| Issue Price | USD 1,000 |
| Currency | USD |
| Secondary Market | Available on a best effort basis, with a bid offer spread of 1 % under normal market conditions |
| Minimum commitment size per co-Investor | USD100,000 |
Investing in Marinas in Puerto Rico not only gives you the advantages we have just reviewed, but you should also consider that Puerto Rico regularly receives a high number of tourists that can make the return on your investment rise considerably.
Puerto Rico's Tourism Rebound Opportunity


After the tourism slump that Puerto Rico suffered due to the COVID-19 pandemic, it seems that things are slowly getting back to normal. Complete recovery of tourism activity on the island is expected by 2023, which in theory, could give you at least six years of profitable marinas with a booming level of tourism.
The option to co-invest in Puerto Rico real estate also allows you to start with a relatively modest investment and then increase your exposure as the market improves.
Another opportunity provided by this investment alternative is to take advantage of the historic rebound in property prices on the island. Over the past 18 months, property prices have soared due to demand generated primarily by U.S. citizens moving to the island to enjoy tax benefits.
With our Specialty Real Estate Co-Investment Project in the Caribbean Marinas, you can enjoy all these benefits.
Our wealth manager partner has extensive experience managing these types of investment opportunities and we actively work to find other options like this one to bring to our clients.
If you would like to know the specifics of this investment project, please do not hesitate to contact us. Our team of experts will assist you in clarifying your doubts and starting your investment project.