MUNDO's Best Crypto Platfom Offer
Cryptocurrencies continue to develop and grow in economies around the world, causing the global financial system to change in ways that were previously unthinkable. The wave of the crypto economy has led to more and more people needing financial services in this sector.
Of course, over the last few years, many financial institutions related to the world of cryptocurrencies have been born, while others have simply adapted to what cryptocurrencies represent. In fact, by 2020 the value of the cryptocurrency market was already over $1 trillion, and that value is likely to continue rising in the coming years.
However, as the market grows, so do the demands on financial institutions. For example, there are some investors who would like to earn interest on their savings and opt for loans as if they were traditional banks, among other functions.
MUNDO's partner is a leading player in the crypto space and provides various crypto-related services to clients.
What Is It About?
MUNDO's partner is a world-class financial services provider in the cryptocurrency sector, specialising in high-quality digital assets such as Bitcoin and USDC stablecoins (USDC tracks the USD 1:1).
They aim to help people across the globe access & unlock the power of digital assets to build generational wealth. They use the safest counterparties in the industry, provide industry-leading customer service, and unlike other companies, they only support the highest quality coins.
This platform provides clients with services such as loans that use client's bitcoins as collateral, trading services, interest-bearing savings accounts for their digital assets.
Benefits of the Platform
This platform is ideal for people who want to put their digital assets to work, or gain exposure to the crypto asset class in a risk-conscious manner. Specifically, their main products are the following:
Dollar Loans, for clients who wish to use their bitcoin as collateral to borrow USD or USDC.
BTC and USDC Savings Accounts, for clients who wish to earn interest on their digital assets.
B2X Loans, for clients who would like to double their exposure to bitcoin.
Trade, for clients who want to swap between USDC and BTC, while still earning interest.
Bitcoin-Backd Loans
Investors around the world may often have liquidity problems, leading them to liquidate their assets in order to get money out of them quickly. Transactions carried out in this way usually incur taxes and a decrease in capital as a result.
Here the loans provide a quick mechanism by which the customer can have liquidity during an emergency, and avoid selling their bitcoin. When a loan is repaid, the bitcoins are also returned to the customer.
The interest rate on these loans is 9.5% per year play administration fees, with payment flexibility at the customer's convenience without any penalties. The beauty of this service is that borrowing on the platform's loans is not a taxable event, depending on your jurisdiction.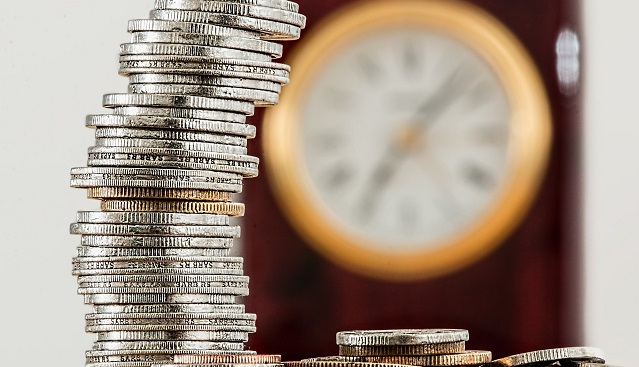 Savings Accounts
In several countries around the world, citizens are looking for ways to escape their local inflation, so it makes a lot of sense to want to store assets in Bitcoin or stablecoins such as USDC. The platform provides the option to generate monthly interest on these savings.
This platform allows customers to open a savings account with no minimum capital, with 9.5% APY (annual percentage yield) interest on USDC and up to 6.25% APY on Bitcoin. Clients are free to withdraw their money whenever they wish - there is no lock-up period.
B2X Loans
This mechanism is similar to their Dollar Loans, except instead of the disbursement paid in USD or USDC to acquire any other asset such as a house or a car, the loan proceeds are automatically used to purchase more bitcoin, allowing the client to double their bitcoin portfolio.
They charge the same 9.5% monthly interest rate and 2% administration fee for these transactions.
Requirements and Pricing
There is no minimum capital requirement for opening a savings account on this platform, you can deposit as much as you want. However, the minimum loan size is $500 USD.
In order to open and verify the account, some documents are needed. Clients must complete the KYC (Know Your Customer) process required by all AML (Anti-money Laundering) compliant companies.
These documents are:
Selfie holding the ID Card


Why MUNDO's Partner?
Genesis Capital the largest and most reputable institutional borrower in the industry, and is the primary borrower used by MUNDO's partner to maintain the efficiency of the savings account mechanism. But it is also worth mentioning that Mundo's partner's assets have grown by 320% in the last year.
Furthermore, this platform has raised substantial fundraising from world-class individuals and institutions such as Alan Howard, Hashed, Susquehanna Private Equity Investments LLLP, ParaFi Capital, Alexis Ohanian, and John Pfeffer.
At MUNDO we are ready to provide you with the best possible assistance with all issues concerning the world of cryptocurrencies and the institutions involved. For more information please do not hesitate to CONTACT US or OPEN YOUR ACCOUNT DIRECTLY with our partner.