Dominican Republic: Unique and Profitable Real Estate Investment Opportunity
8/19/2021 8:00:00 AM
Admin System
Punta Cana is the place where kilometers of white-sandy beaches meet with the majestic emerald waters of the Caribbean. This zone is located in the eastern part of Dominican Republic, and it is known as the ultimate touristic destination in the Caribbean, a place where you will have luxurious resorts, casinos that would make you feel in Macau and the most beautiful cities in the Caribbean.
Bavaro Beach stands out among the rest, being the most beautiful and impressive stretch of beach in Punta Cana. There, you can walk for hours around the sand, enjoy an unending list of water-based activities or wade into the water.
These paradisiac beaches attract millions of tourists every year, tourists that come to spend lots of money in staying in hotels, betting in casinos and eating delicious food. Tourism is the main industry in the Dominican Republic, and Punta Cana is the leading area, the region that attracts both tourists and foreign investors willing to create businesses worth dozens of millions of dollars around the tourism industry.
In fact, there are many resorts, restaurants, casinos and hotels being built right now. Investors know that getting into the Dominican Republic, and specially in Punta Cana, can offer a huge return in the middle term thanks to the growing demand.
However, if you don't know the local market, investing can be a risky task. But you don't have to worry. At Mundo we have partnered with a long-standing firm led by the best consultants in the Dominican market, which will offer you the best advice and present you with the most profitable business opportunities in this beautiful island.
In this article we will dwell upon a booming project in Punta Cana, the ultimate business opportunity in this paradisiac region.
Investing in the Bavaro Playa Resort
The Iberostar Bavaro complex is a highly prestigious conglomerate located just half an hour drive from the Punta Cana International Airport. It is part of the Iberostar global network and there you will see a casino, a five stars hotel, one of the biggest golf clubs in the country and even a private beach.
In this astonishing complex also you can find luxury villas, buildings that redefine every aspect of the beachfront living. In this article we are presenting you the opportunity to acquire a set of plots in this resort and build some beautiful villas.
Starting at 800 m2, plots in the Playa Bavaro resort offer you an unique setting immersed in a tropical environment that will allow you to create the most beautiful and paradisiac home from the foundations.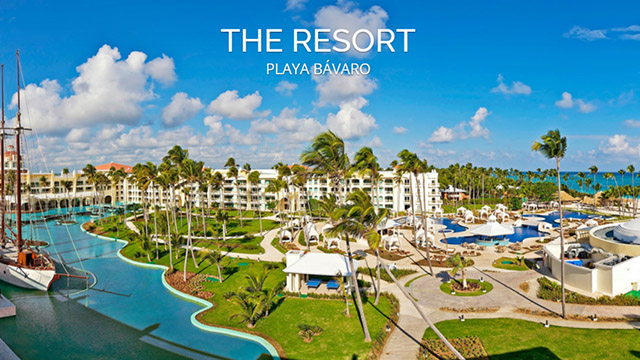 What does the Playa Bavaro resort offer you?
- Closeness to the sea. Villas are located just a few hundred meters from the Caribbean sea.
- Spectacular swimming pools
- Spa centers
- A 18-hole golf course (one of the biggest in Dominican Republic)
- Fine restaurants
- Entertainment for all ages
- Villas are near a luxury hotel and a casino.
- Fine restaurants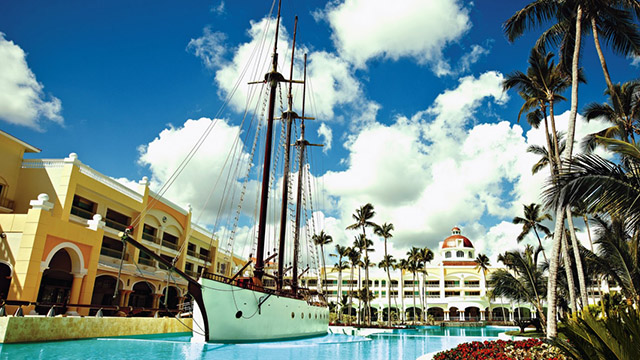 With just a 270 USD per square meter cost, plots at Playa Bavaro will offer you the opportunity to build the home of your dreams for just a fraction of the price it would take at other destinations.
The complete project is composed of 4 plots that vary from 803 to 1132 m2 and acquiring them would mean an investment of 1,039,820 USD.
The Guayacán Villas
The Guayacán Villas represent a new concept of a luxury home. Located in the astonishing Playa Bavaro, these homes are perfectly integrated into the tropical environment, thanks to their fine architecture and first class services and specifications.
You can find them in three, four and five bedroom homes. They are surrounded by a great golf course and will make you feel an unique way of living on the beachfront of the Caribbean sea.
As we told you above, the building was created taking into account the local architecture and the natural landscape, perfectly merging with the tropical Caribbean style. The result is an elegant, meticulously designed and sustainable home.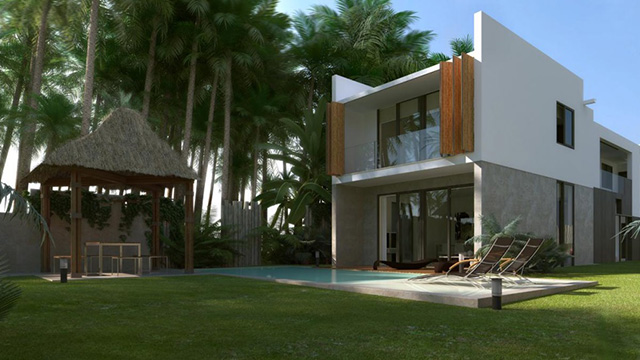 There are three types of Guayacán Villas:
- Three bedrooms (constructed area of 250 m2): Exclusive two-storey villas with three bedrooms spread across almost 200 m2. These villas are perfectly integrated into the surroundings thanks to its fine architecture. The property includes a terrace with swimming pool, private parking and genuinely luxury facilities.
- Four bedrooms (constructed area of 300 m2): With a built area of 230m2, it offers a magnificent family home. This type of Guayacan Villas include a swimming pool, sun deck and spacious terraces.
- Five bedrooms (constructed area of 350 m2): The five-bed Guayacán Villas redefine the concept of a luxury home. More than 300m2 of built space spread over 2 stories and surrounded by beautiful terraces, a swimming pool and private parking. An exquisite way to live in the Caribbean.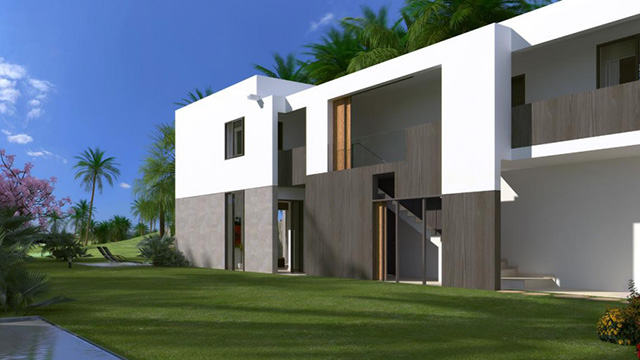 Some of the features that the building has are:
- These villas are built above a reinforced concrete foundations that can withstand seismic activity
- External waterproof cement mortar cladding
- Full air conditioning system in lounge and bedrooms
- White lacquered aluminum systems (windows) using the highest quality imported European profiles
- Imported kitchen units with laminated PVC edging to suit, comprising low and high fittings with aluminum baseboards and furnished with granite work surface
- First class porcelain tiling (100x30 cm) to ceiling
- Acrylic bathtub in the main bathroom
Also the villas have electricity, telephone and TV lines in every room.
Our Investment Proposal
Building a set of paradisiac villas just a few hundred meters from the Caribbean coast is a project that takes about 12 months to complete and could offer you an extraordinary 40% profit. Moreover, there is the possibility of a passport to be expedited four you in two years.
The first stage is to purchase the land, which is sold at 270 USD per square meter. This means that for a plot you may invest from 215,000 up to 300,000 USD per villa, depending on the plot.
The second stage is the construction of the building. First of all, we must build strong foundations capable of resisting seismic activity. After that, build the frame and the wiring of all utilities. The last step is to finish and transfer the property to the client.
Construction cost is about 1200 USD per square meter, meaning that a villa could cost you between 360,000 to 420,000 USD, depending if you choose to build a 4 or 5 bedroom villa.
Acquiring the set of plots and building the villas would mean a 2,600,000 USD investment. After the property has been transferred, it is up to you if you decide to sell or rent the building. Selling it could mean a 40% net profit, but renting could mean between 16 to 19% profit a year.
How much is it? According to our calculations, if you choose to sell the properties it could mean a profit of more than a million dollars. If you choose to rent them, profit could be as high as half a million dollars every year.
What can we do for you?
The Dominican Republic is one of the main destinations for Foreign Direct Investment in the Caribbean. Investors from all around the world are building luxurious villas and resorts all over the coast.
In this article we are offering you an unique opportunity to enter the Dominican thriving market, by building a beautiful villa in the Playa Bavaro Resort.
Our partners are a longstanding firm composed by the best consultants in the Dominican market. They will give you the best advice that money can buy in order to take advantage of the extraordinary business opportunities DR has to offer. Got interested and need the detailed investment proposal? Contact us right now!