Estonia, a European Company Without Profit Tax
4/23/2021 8:00:00 AM
Admin System
At Mundo, we generally advise our clients to stay away from Europe due to its draconian tax regime. However, there are certain advantages to having a company registered in Europe, not the least of which is access to the EU market, SEPA payment banking system, and, of course, the fact that the EU is always a white-listed environment since they would never sanction themselves.
Of all European jurisdictions, Estonia is one of the best. As an example, the average number of corporate start-ups registered in Europe is five for every 100,000, however, in Estonia, this rate is 6 times higher. Why?
Why Estonia
?
Estonia has legislated zero corporate profit tax. That means it is perfect for establishing a European holding for a family office that seeks to position itself in Europe. Under the BEPS initiative and the CRS reporting requirements, an interesting and valuable concession is that operating companies with substance only have to share their information with the country of incorporation. This means an Estonian tax resident company need only report its profits to Estonia and, of course, the tax on these can be deferred forever.

In reality, this means that you can invest your profits in financial instruments, brokerage accounts, gold and silver, etc., practically indefinitely. This makes Estonia the ideal corporate jurisdiction.
Of course, the catch is that, when you do distribute profits in the way of dividends, you need to pay 20% tax. Nevertheless, that is a lot lower than most European countries and, if you have a good accounting team, there are other solutions such as the opportunity to convert profits into shares.

Therefore, let us summarize some of the advantages of Estonia:
0% company income tax (tax on retained earnings). This means that, after you write off your expenses, loans, etc., anything you make can be reinvested forever. This is practically an advantage only available in the offshore world.
Founders and Board members may be non-residents of Estonia (there is no need to have a local Director).
There is no mandatory condition to pay a salary to the company's director and there are no salary requirements.
There is no need to contribute the authorized capital when establishing a company.
Possibility of fully remote management of the company if the owner has an e-resident card.
In case he is doing business in Estonia, a Board member has the right to apply for a residence permit for up to 5 years. Yes, it means that you have the right to an EU residence only by showing some local activity (which is not difficult to do). This will allow you to live in any country of the EU.
Possibility to purchase transport and real estate in the ownership of an Estonian company without taxes.
Estonia has entered into the Convention for the Avoidance of Double Taxation with 59 countries. This means clever use of such instruments can help you lower or eliminate withholding tax at the source.
Estonia has a transparent and clear tax system without progressive taxes.
Many European banks will not work with offshore structures and indeed many payments from tax-friendly jurisdictions are blacklisted. Obviously, this does not apply to Estonia.
Here is the most amazing thing about Estonia: it is one of the world's best (arguably the best) crypto legislation countries. You can obtain a license in the name of your company to trade, exchange, and issue crypto and defer the profits from these activities.
Do you have questions?

Mundo´s team of accountants, lawyers, and specialists in Estonia wish to offer you our special package of fast and efficient corporate registration as follows:
Package 1
:
Company registration in Estonia
A company in Estonia can be established for a price that matches offshore jurisdictions should the process be carried out on the basis of a power of attorney. The company will also need at least one member of the board (the founder can be the member of the board).

For every additional owner or member of the board in the company, an additional small fee will be added. 
When establishing a company without personal presence the following services shall be included in the price:

Consultation regarding opening a company and a bank account.
Preparation of establishment documentation in Estonian.
Checking the company name.
Receipt of documentation-articles of association (in Estonian) and registration certificate (in English or Estonian and sending it to you by courier (shipping to Latin America is not included).
Mundo Team will be the residential representative of your company in Estonia, which is necessary if over half of the members of the board are from abroad. Our company has the necessary license to provide such service under Estonian legislation. The company will also require a legal address.
To the cost of registration will be added the cost of the legal address and contact person. The entire package can be delivered for around 1,200 and we will include a free debit card and bank account opening for only $700. In the future, the cost of an annual extension will be 450 EUR + VAT.
The company registration process takes about 5 working days. We provide you with all samples of powers of attorney for registration (apostille may be necessary depending on the founder´s place of residence).
Package 2
:
Crypto
company in Estonia
The price for company registration by POA for 1 person will be 700 euros + 250 euros for legal address service + 450 euros for contact person service*. The total amount is 1400 euros.

 *Our Mundo team will be the contact person of your company in Estonia, which is necessary if over half of the members of the board are from outside Estonia. Our company has the necessary license to provide such service under Estonian legislation. 
For every additional owner or member of the board in the company, an additional fee of 400 euros will be added. The company registration process takes about 5 working days from the moment we carry out the procedure at the notary. We will make an appointment with the notary once we have the full package of documents and once they are properly translated to Estonian.
 When the company is registered within the Commercial Registry, we will order the registration documents for you, which are the certificate of registration and articles of association.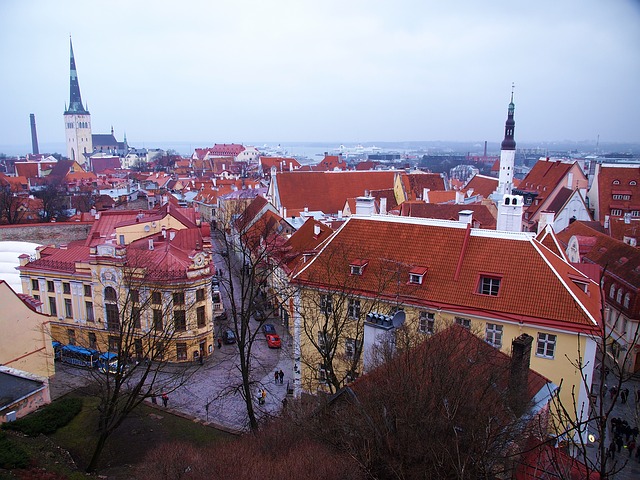 Next step
:
obtaining the license
Since the 10th of March 2020, there is only one license for crypto activity called "virtual currency service". This is a service with the help of which a person exchanges a virtual currency against a fiat currency or a fiat currency against a virtual currency or a virtual currency against another virtual currency. It also allows for the creation of crypto wallets.

Requirements for obtaining licenses
Confirmation that a person has no criminal record from all countries of citizenship (also passport scanned copies from every country of citizenship). This confirmation must be provided by all company owners, beneficiaries, members of the management board, and the compliance officer (a person who is responsible for proper implementation and performance of money laundering prevention rules in the company).
CV from management board members and compliance officer (AML officer).
Rented office in Estonia (assistance in office search is 200 EUR).
Management board member/members and AML officer living in Estonia; AML officer services from 1000 EUR.
The share capital of the company must be paid out in the amount of 12 000 EUR (only monetary contribution).
Good business reputation.
The list of payment accounts opened by the company in the EU zone.
Cost of 1 license
:
5000
euros, state fee
:
3300 euros.
We will draw up other required documentation including an application for the license, a proper AML policy following the Money Laundering Prevention Act and Sanctions policy under the applicable legislation, and requirements from the state authorities.

We can provide all the services you need to obtain the license. The total price depends on the structure of your company, the way of registration, and the fulfillment of requirements (POA or e-residency). 
 The licensing procedures take up to 60 days.
The price does not include:
Appointment of a local member of the board if he is not appointed at the time of company registration.
Formation of authorized capital.
Package
4
:
Software for sale
This is our favorite package because it presents a product that we believe to be the future. Mundo offers an excellent opportunity to be on the top of the wave and take advantage of the new virtual tendency. We are talking about special software in the form of a crypto exchanger.

Thanks to this platform you will be able to buy, sell, and exchange different types of cryptocurrencies including, Litecoin, Ethereum, Bitcoin, DASH, Z-cash, and others. This is an online service that operates 24/7, without holidays or weekends. The software accepts fiat currencies and allows the client to purchase and sell cryptocurrencies using their Visa o Mastercard credit cards.

Besides having an easy process, with commissions included in the exchange rate, the system presents other important advantages. It has an accumulative discount system and referral programs offering benefits such as discounts and bonuses.

This software already has a license and was created by the standards of European excellence.

Cost: 15,000 euros.

App setup and connections: 5,000 euros.
By registering any of our packages you will get the following benefits:
A highly discounted Estonian residency package.
Estonia is definitely a country that stands firmly looking forward to the future. It was one of the world´s pioneers in crypto legislation and it offers a highly attractive corporate environment. With the perfect balance between the offshore and onshore advantages, this is an EU country with incredible opportunities to discover. Contact us now and get one of our packages.