About Greece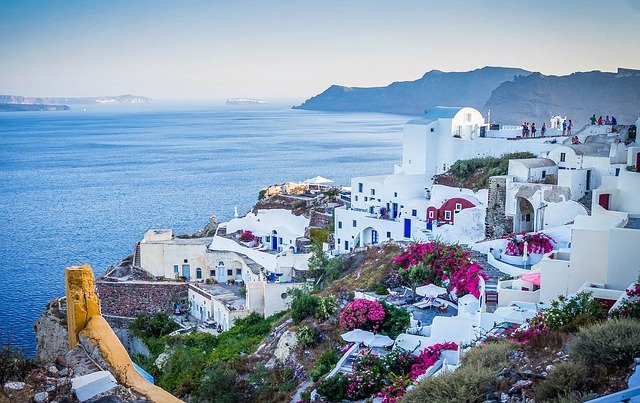 The first thing that may come to your mind when you think about Greece is its history and dozens of myths. Achilles, the Spartans, Ulysses, and thousands of heroes have made it through Greek mythology, and to this day, we still remember them.
Greece is known as the birthplace of Western Civilization, the country where democracy was born, first as a fragile Athenian experiment, but later a phenomenon that expanded to the world's ends.
This vibrant history and a strategic location have made Greece a country that welcomes foreigners, offers extraordinary gastronomy and is a path between the West and the East.
In addition to a rich culture and delicious food, one crucial thing that has made us put an eye on Greece is the great business opportunities that have been made available in recent years.
Yes, Greece, the same country whose economy collapsed a decade ago, has opened to business and is returning to the financial markets. The government fosters foreign investments to boost the recovery, and some investors are taking advantage of it.
Greece is where an ancient culture's remains, and good business opportunities are merged. This unusual combination is something unique among other possible options.
Here we´ll list five reasons why you should consider Greece as your main destination:
An easy path towards EU citizenship: The Greek golden visa program ensures a way to obtain Greek citizenship. After seven years of residency, and if you learn the language, you can become a Greek and a European Union citizen.

Access to the European market: By setting your foothold in Greece, your company can take advantage of gaining access to the EU market, compounded by 28 countries and 500 million people.

Zero VAT for real estate investment: Yes, as you read. In 2019, the government announced that there would not be VAT collections on property investments for the next three years, opening an opportunity to investors in an already bullish market, with prices far away from the peak of 2006.

Enjoy a quiet retirement: Greece is the perfect place if you are looking to retire on a paradise beach or island with delicious food and, most importantly, a low cost of living. Greece has an 18% lower cost of living than the U.S, according to Numbeo.com, a website specialized in cost of living data.

Close contact with an ancient culture: Greece is the origin of Western Civilization. You can visit the remains of some monuments where thinkers like Plato or Socrates devised values and technologies that defined modern Europe thousands of years ago.
Paradisiac beaches, more than 300 days a year of sunshine, no property acquisition VAT, and one of the best golden visa programs are some of Greece's features for foreign investors.