About Gibraltar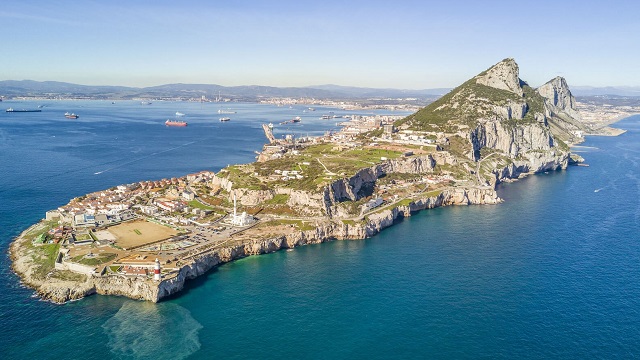 Gibraltar is located in Europe, specifically at the bottomm of Spain to the south of the Iberian Peninsula, but even so, it is an English colony, that is to say, although it is not an integral part of the United Kingdom because it is far from it, it is a territory under the sovereignty of the British Crown.

In only about 7 km2, approximately of habitable area, live around 34000 Gibraltarians. Gibraltar's economic activities are based on the service sector, specifically the financial sector, tourism, shipping, and telecommunications including e-commerce and online gaming.
Temperatures in Gibraltar can reach up to 40 degrees in the summer (general staying in the lows 30s) with lows of an average of 10 degrees in the winter months. There are over 300 days of sunshine. There is easy access to several sandy beaches in Gibraltar where many people spend their free time in the summer months.