Invest in the Bay of Kotor and receive a Montenegrin passport
10/14/2020 8:00:00 AM
Lazslo Kiss Citizenship
In the mysterious Bay of Kotor, you can find an Adriatic paradise of unseen beauty and charm. Filled with dazzling straits and bordered by a mountainous edge with sandy beaches, this cobalt cove is home to a place like no other.
A shimmering village mixed with charm and salt-blessed air, Porto Montenegro attracts people from over the world. It came to redefine seaside living with understated luxury. Yacht clubs, bustling bars, cafes, wine cellars, bistros, classy boutiques, and family entertainment fill the historic streets and squares surrounding the Bay of Kotor will fill your views every single day.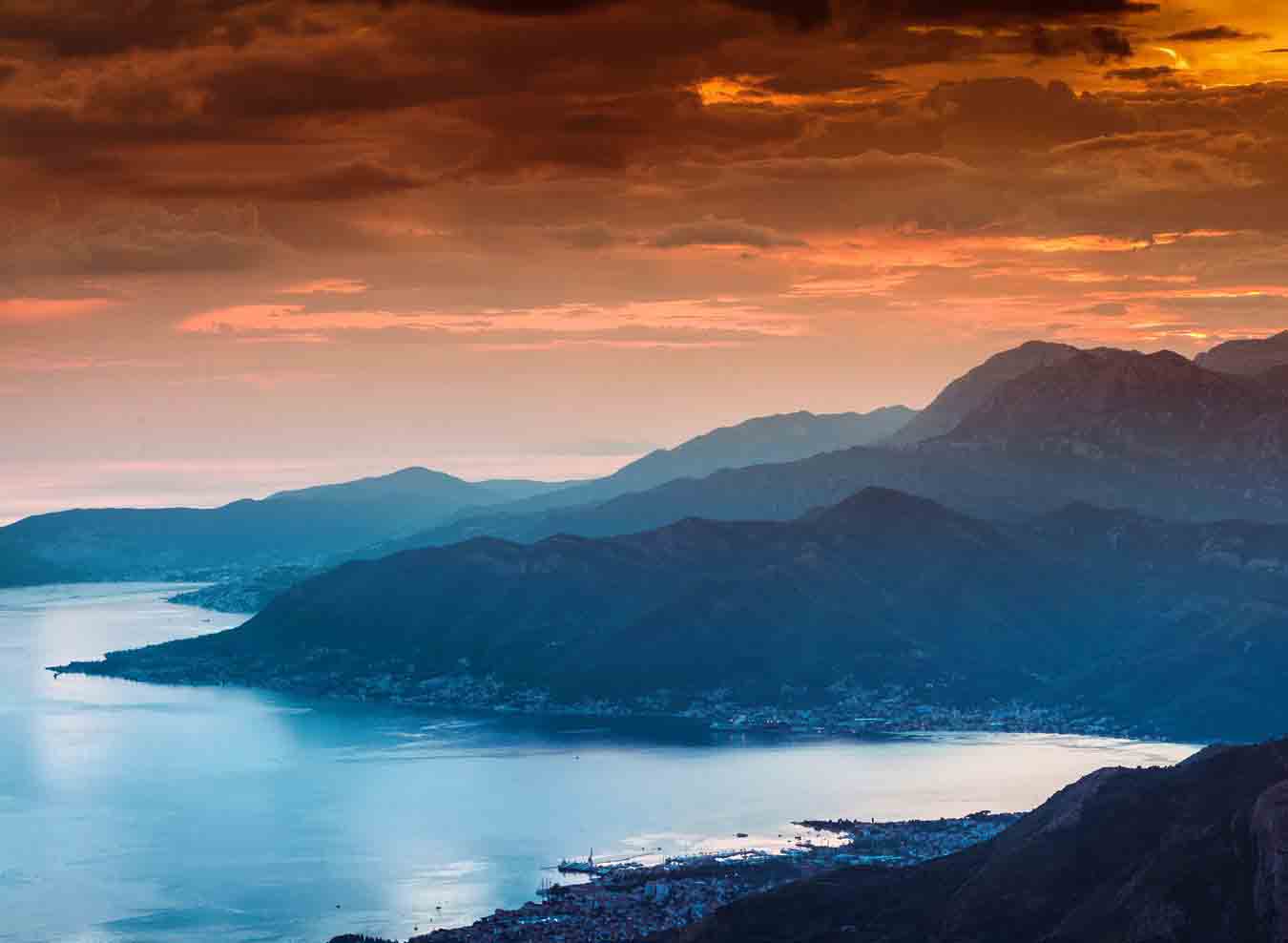 And your gateway to this marvel is a vibrant and diverse urban wonder.

And we forgot to mention a not-so-small detail: If you invest in this project, you might be eligible for the Montenegro CBI program, one of the most reputable in the world. It will give you visa-free access to over 120 countries, has an E-2 visa treaty with the US, and will be an EU member from 2025.
Our investment opportunity
Porto Montenegro's latest neighborhood is active, has friendly surroundings, and will fill you with mindful wellness. You have a wide array of great bistros, streets with dozens of boutiques to shop 'til you drop, and cafes with the best views of the Adriatic to relax.
Porto Montenegro is one of the most cosmopolitan sites in the Mediterranean and the Balkans when you can hear a dozen different languages by just walking by and is open to everyone who wants to enjoy, share and connect. The project is designed to offer luxurious urban seaside living as a hub where the modern lifestyle can thrive.
It is open to all generations. Here children will play, friends will meet, and families will develop their roots. You will live the memories of a lifetime here.
The project is built on a natural plateau right at the beginning of Porto Montenegro, the Montenegrin Adriatic guardian. It will give you panoramic Mediterranean views right across a vibrant lifestyle and the always welcoming waters of the bay.
This new neighborhood is organically designed. It has a central square where everything and everyone meets. Spaces invite you to stay, connect, and enjoy with all the comfort you need and new friends to meet. The project also has a wellness-oriented hotel and a leisure center with boutiques to shop from sun to sun and after-hours nightlife for those who want to party hard.
The central square is the neighborhood's focus, where the urban and modern living meets the beauties of the Adriatic, where people meet in green areas with some of the best sunsets you will see in your entire life.
Investing in the project
The project a wellness-based hotel by an renowned international hotel chain, bright homes, and a shopping hub. It has different investments for different types of investors, offering varied possibilities for those applying for the Montenegro CBI program.
The minimum investment must be €450,000. The investment can be made in one or more apartments, depending on their types.
As you know, the Montenegro CBI program allows you to rent your property. And our partners can help you with a rental pool agreement.
And you can secure one of these properties for a fee that varies from €10,000 to €20,000.
The homes
The whole complex is made of a wellness-oriented hotel with 144 homes, 69 private residences, plus the hotel pool and fitness and wellness facilities.
The residences are a mix of studios, one, two, three-bedroom apartments, and two and three-bedroom duplexes. All residences are designed with a minimalist approach with floor-to-ceiling windows that will give you breathtaking views.
The outdoor spaces will offer you the views of a lifetime of the Marina, the Kotor Bay, and the surrounding mountains.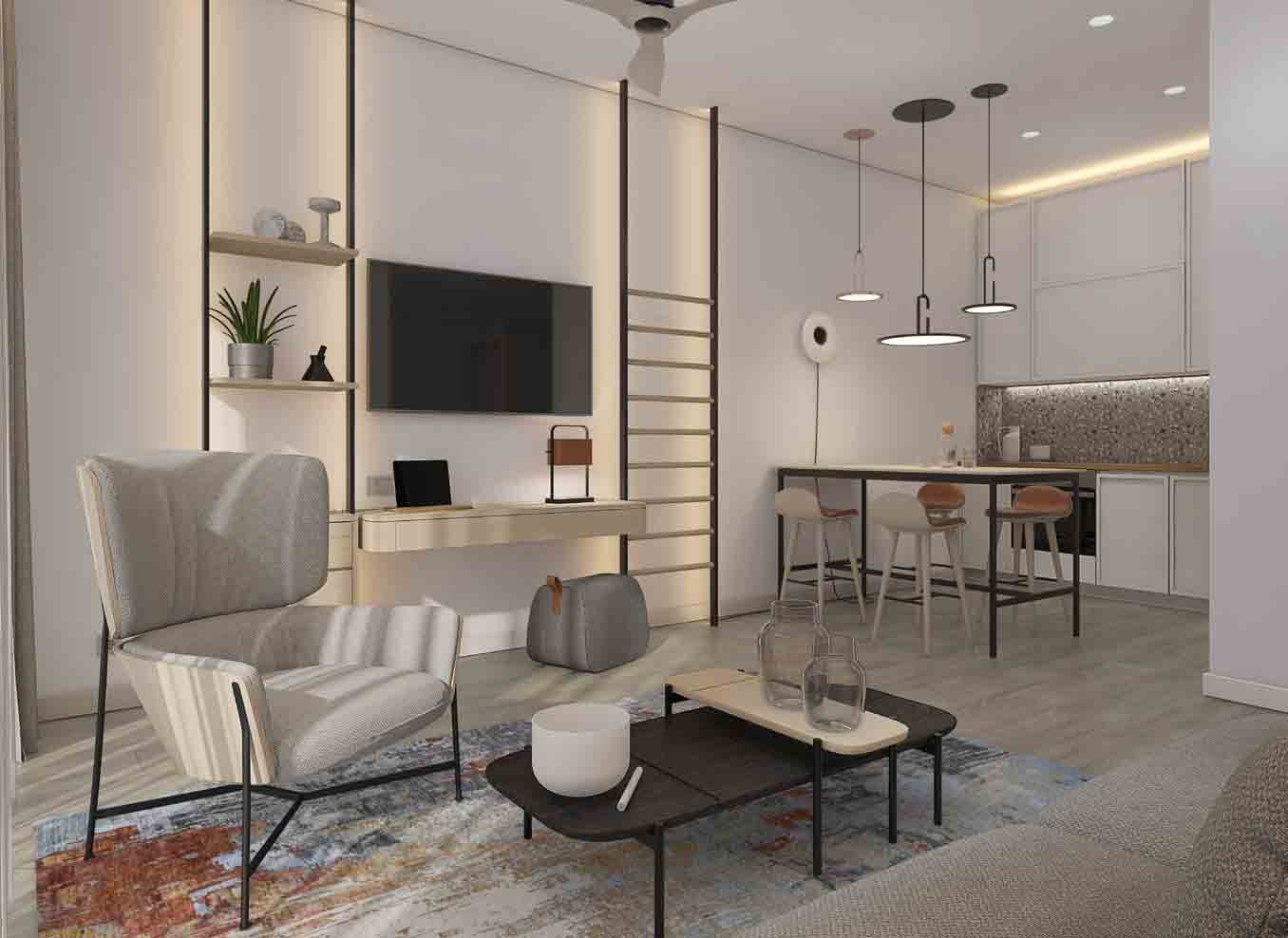 This is, indeed, a neighborhood that floats above and beyond ordinary life. The boundaries of contemporary architecture and imposing outdoors blur like the horizon. Interiors are designed to allow natural light and sunsets blend, and living walls soften glass and stone to enhance an ambiance of relaxation.
Endless botanical gardens, sun-soaked balconies, relaxing hanging flower beds, and reflective pools meet the center square to represent the meeting of the modern with the natural. Plant-filled walkways connect the different leisure areas of the complex to complete an extraordinary experience.

You can choose to invest in an array of private or serviced residences, including ones with specific wellness features. The residences are purposefully designed to get the best from you. Revitalizing bathrooms, spa showers, and special places for yoga are just a few wellbeing features you will enjoy here.

The residences
The entire complex is made of: 1) 144 serviced residences from the hotel, with state-of-the-art wellness and fitness facilities, including a gym, pool, sauna, and steam room. 2) 69 private residences that can be managed with the rental management scheme and have access to private residences' pool.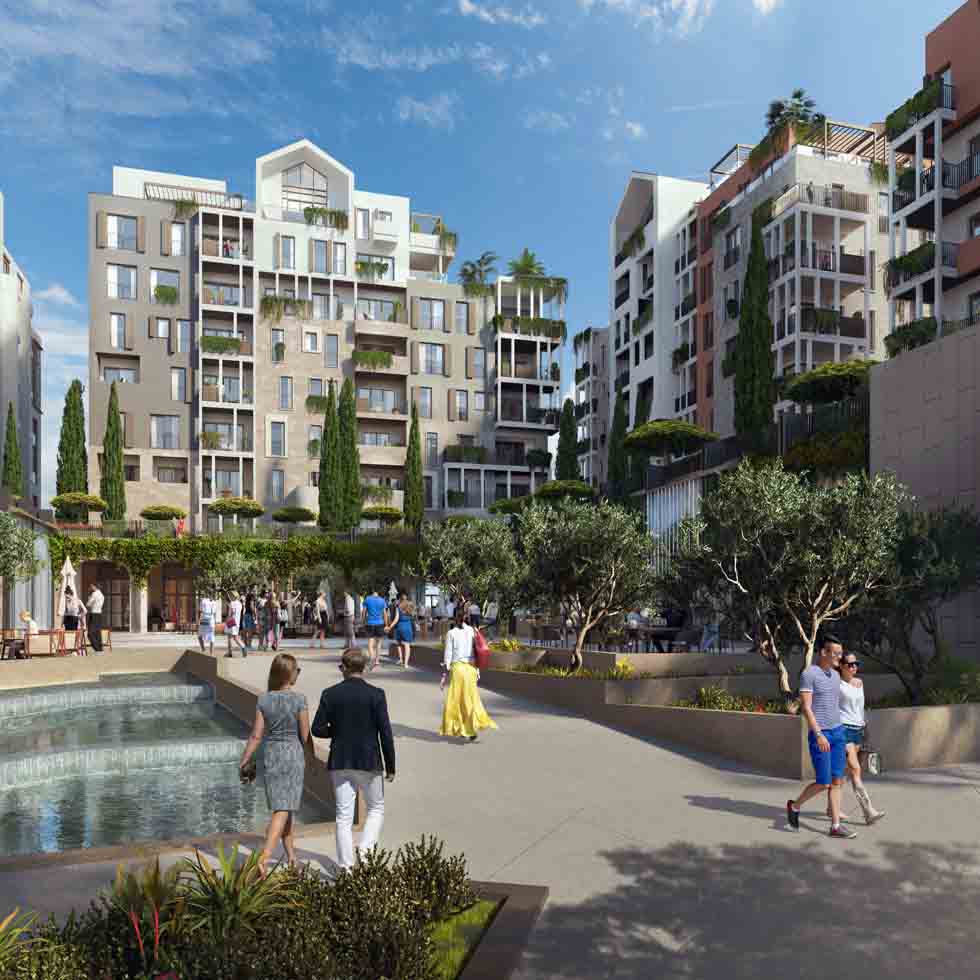 Both possibilities offer studies, one, two, and three-bedroom apartments and two and three-bedroom duplexes, all with floor-to-ceiling windows to guarantee the best views possible.
The hotel
The complex has a design, wellness-inspired hotel at its heart. It is meant to energize guests and elevate the whole project's ambiance through a holistically transformative experience. The hotel is developed by a first-level ultra-luxury resort, hotel, and residence chain with presence all over the world.
The company manages the 144 homes, and owning them allows complete access to the hotel's complete facilities, including its wellness and fitness center. The owners of residences can participate in the rental program to forget about any problems and earn passive income without lifting a finger.
The hotel is a 360-degrees vitality hub that combines restorative spaces with high-octane fitness facilities. A juice lab, a sightseeing rooftop bar, and organic food offerings blend easily with the hotel's first-level wellness features. It is more than just a place: It is a lifestyle and a community.
As if everything we have mentioned is not enough, the hotel also boasts an infrared sauna, flotation tank, cryotherapy room, and a recovery lab to provide the guests with performance-oriented therapies. You will discover the calm of a retractable roof 20-meter pool and jacuzzi that allows you to train year-long or relax thanks to the summer breeze. The wellness center also includes treatment rooms, a flotation tank, and a meditation hideaway.
The high-performance gym and fitness club has cutting-edge equipment and studios designed for yoga, dance, pilates, and workout. Plus, it has a renowned experience box: a studio with immersive lighting and sound effects and an XL screen.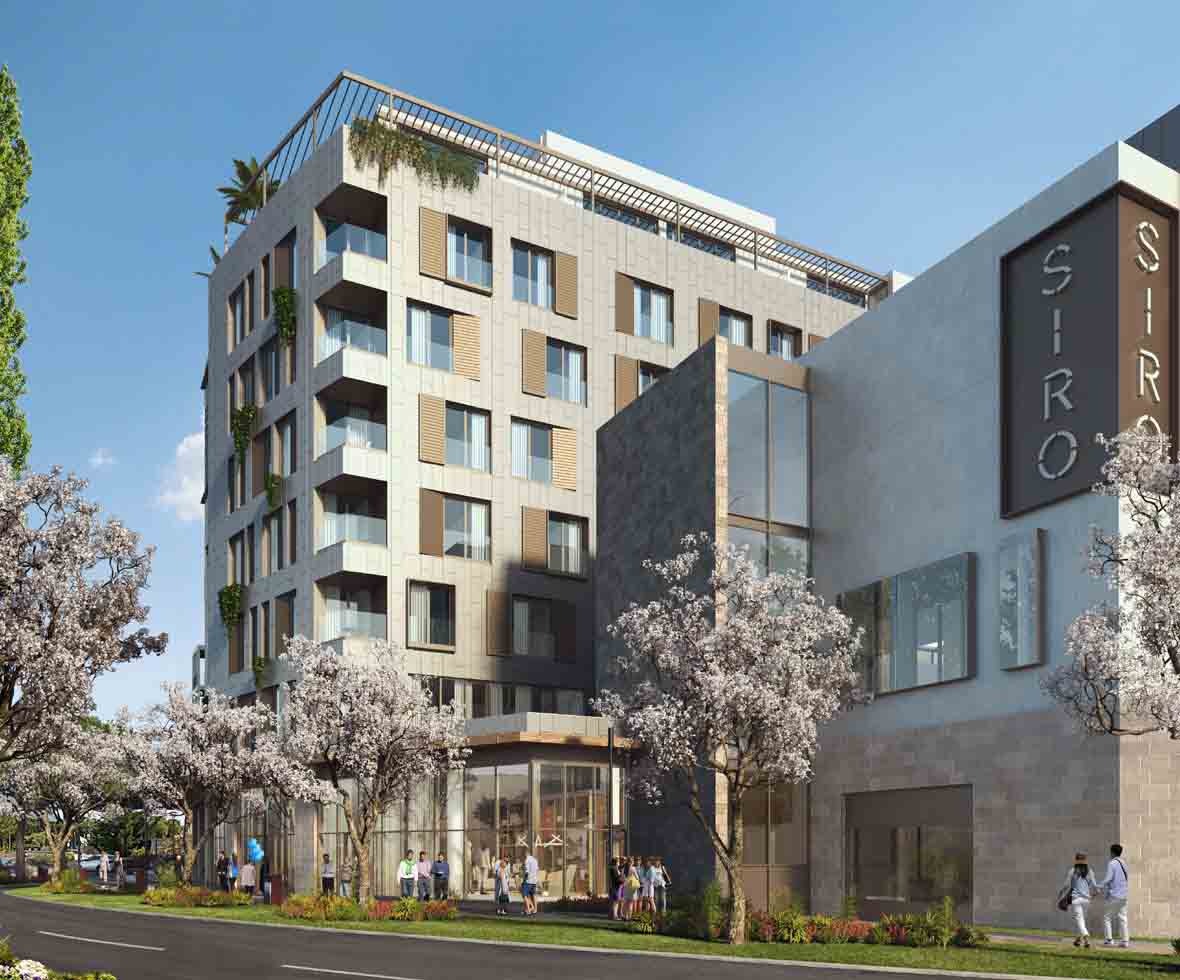 An open-air shopping hub
You can find anything you want of your favorite sport, fashion, footwear, and accessories in the first-level shopping hub along with organic, rich groceries, and even automotive showrooms.
The main supermarket offers fresh, local products, warm bread, and mouthwatering dishes to take away. On the weekends, the main square becomes a bustling hub of local traders that will allow you to enjoy the local Kotor products' best.
An open concept mall includes boutiques of the world's best brands and high-level urban designers, car showrooms, and homeware outlets.
You will also be able to enjoy a multi-screen luxury cinema to enjoy the latest Hollywood and European films and eternal classics.
It offers infinite dining experiences, from local delicatessens and picturesque coffee shops to luxurious, Michelin-style dinners.
It is made for all the family, including kids' play areas, indoor climbing walls, and interactive art displays.
An old naval base was transformed into a playground for both body and soul to make your life less ordinary. Where ships were stored, now treasured memories will be created.
Prices
Studios are available from €190,000
One-bedroom apartments from €265,000
Two-bedroom apartments from €347,000
Three-bedroom apartments from €450,000
For a valid CBI investment, you can acquire one three-bedroom apartment or a combination of the others.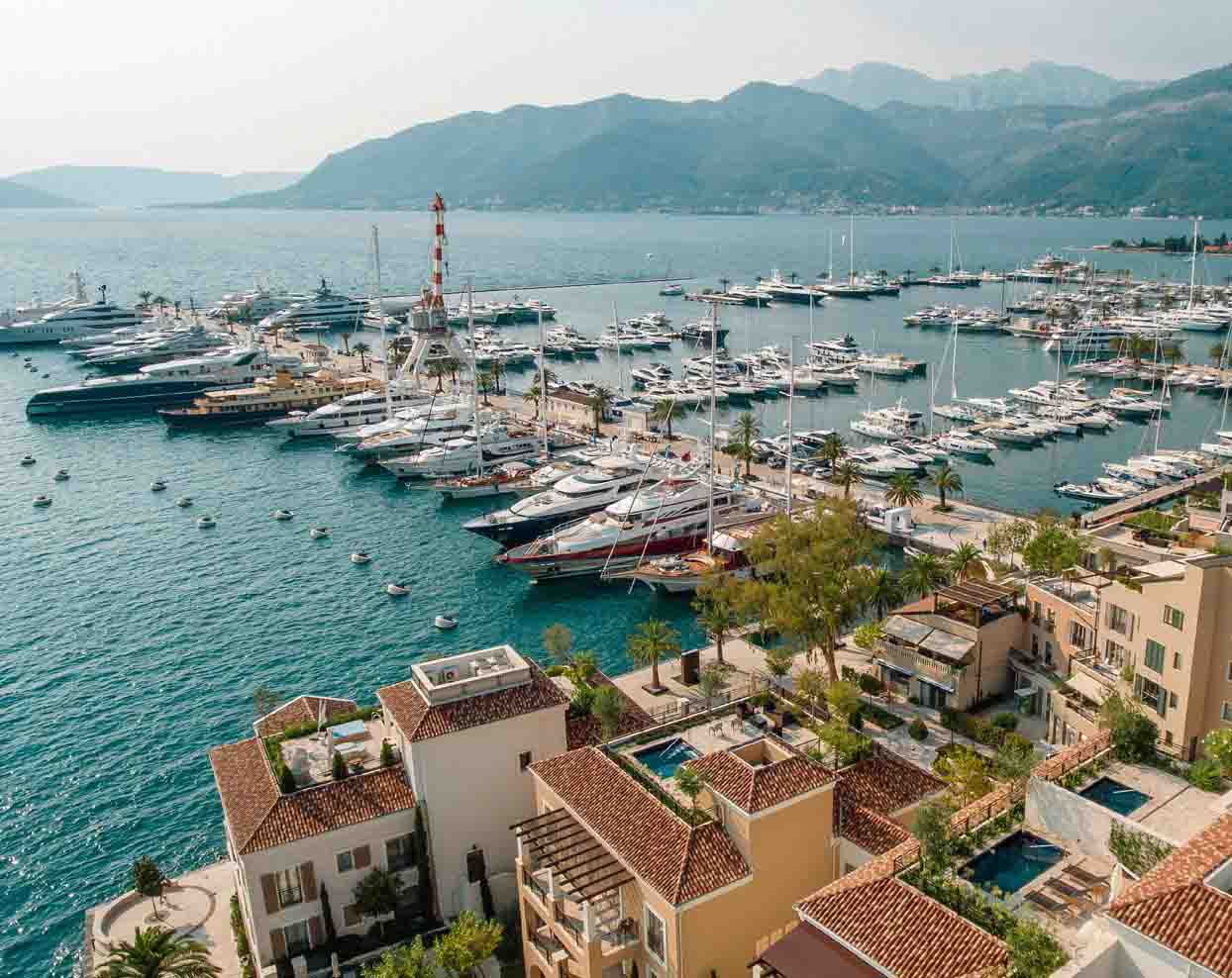 What can we do for you?
In Mundo, along with NTL, we have over 25 years of experience providing first-level CBI services.
We were one of the first providers for the Montenegro CBI program through our partners, Discus Holdings. We have access to three of the only eight approved CBI projects. And, by far, it is the most lavish of them. Montenegro is a growing tourist destination and offers ROIs you will rarely see. Plus, investing in one of these properties will allow you to take part in Montenegro's CBI program and earn a passport for you and your family that will allow you to travel to over 120 countries and access an American E-2 visa.
Until not so long ago, the allure of Montenegro was hidden. But now, many have fallen prey to its charms. Become the next! Contact us now and acquire a property in the Bay of Kotor.