Investing in our Signature Collection in Cyprus
10/26/2020 8:00:00 AM
Admin System
Cyprus is one of the premier year-long Mediterranean destinations. Its crystalline beaches, millenarian culture, rich archaeological sites, and endless wine trails have turned it into a common bucket-list place.
In Mundo, we are proud to announce our partnership with the single-best deluxe developer in Cyprus and with Discus Holdings, which has over two decades of experience in CBI and RBI programs worldwide. You can read about Cyprus RBI here. This article will focus on one of our developer's collections for HNWI, the signature collection.
Smart investment solution
Our developer offers the smart investment solution. This is a one-time investment turned into a flexible, deluxe investment with excellent returns that will provide a better future for your family, your income, and your well-being. It will become the cornerstone of your RBI application and your wealth management strategy so that you can secure intergenerational wealth.

Moreover, you can create your own membership according to your needs. No matter which option you choose, this investment will carry your legacy and will adapt to your needs as they change in time. Plus, we offer a transparent, hassle-free buying process.
And the investments are located in the absolute-best destination for tourists and expats in Cyprus, the Cypriot East Coast.
Cyprus East Coast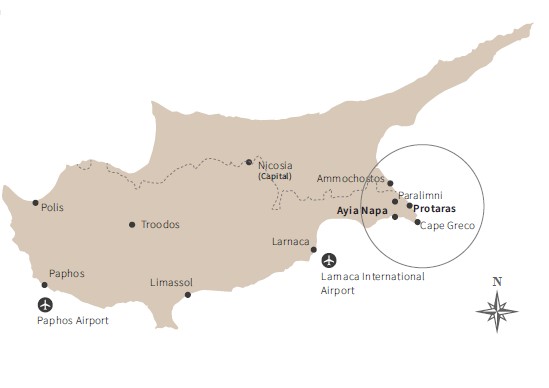 Cyprus is a multi-purpose, year-long tourist destination. It is a must for pretty much any Mediterranean cruise. Russians and the British love to pass their summers in the warm shores of the home of Aphrodite, and thanks to its 320 days of sunshine per year, it is a year-long destination. It is also a hub of cultural and archaeological tourism thanks to its sites, such as the Paphos Mosaics, Kourion, and the Tomb of the Kings.

Just by seeing the Cypriot shores at a distance, you will quickly figure out why the Greeks believed Aphrodite was born from the foam of the sea in Cyprus.
Further, most of the tourist market in Cyprus is concentrated on its east coast. Ayia Napa is the single-best destination, widely known for its idyllic beaches, and concentrates 55% of the tourist market on this gorgeous island.
Of course, most of our partners' properties are located in Ayia Napa and other locations of the eastern coast.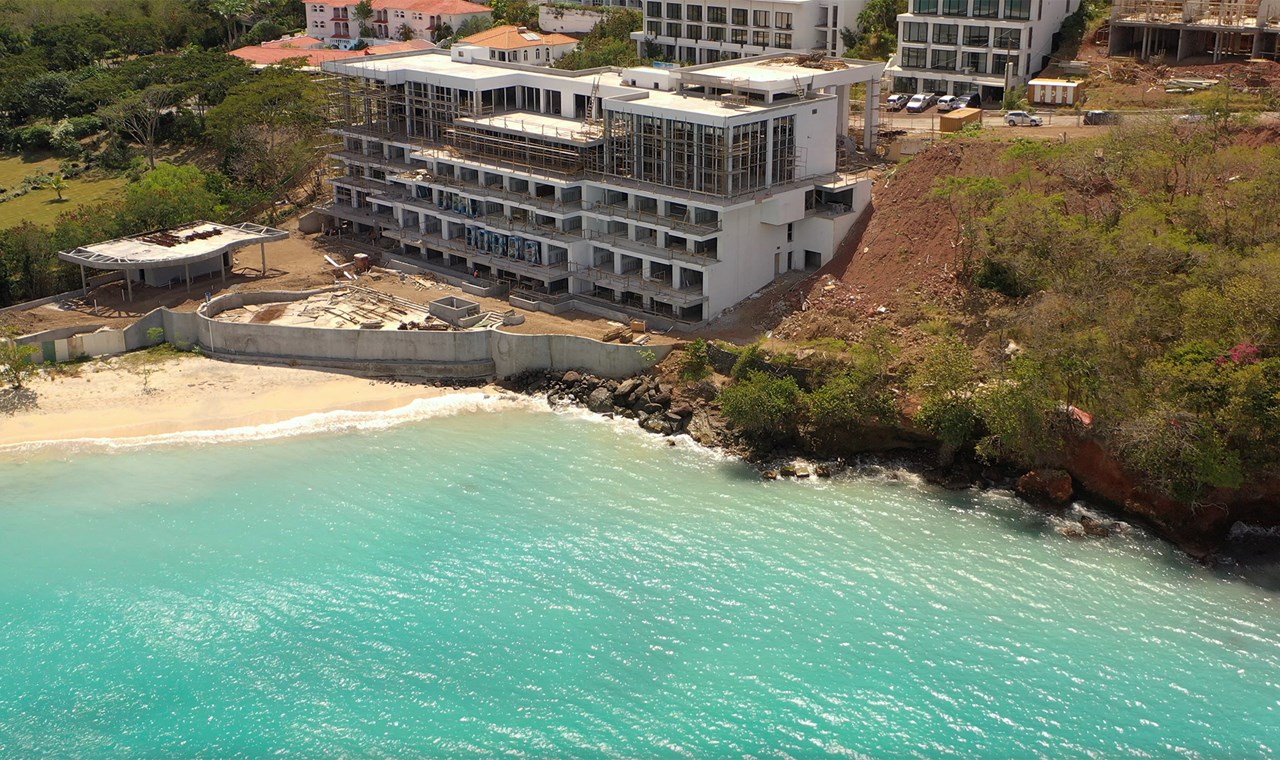 What has the eastern coast to offer to its visitors? Zesty sun, dazzling coves, and glassy beaches with taverns filled with welcoming locals. Cypriots take hospitality seriously, to the point that they have their own word for it: Flinoxia. If you are looking to loosen up in a luxurious resort or party from sun to sun, look no further. You must add Ayia Napa and Protaras to your bucket list immediately!
They have 22 blue flag beaches. Further, the east coast has the best farming land in Cyprus. Thus, you can go on the weekends to the farmers' markets and buy and eat fresh Mediterranean fruits and spices.
Cyprus' potential is not a secret. It is receiving unseen FDI flows, and it is one of the fastest-growing economies in the EU. The east coast has received a ton of it, and you can notice it by the new and upcoming projects there:
20 km of seaside footpaths

A 18-hole golf course hotel

The Ayia Napa marina, which will be the biggest in Europe, and a marina in Protaras

A private university in the area

The Ayia Napa casino
Now, we can discuss the Signature Collection.
Signature Collection
Malama Grand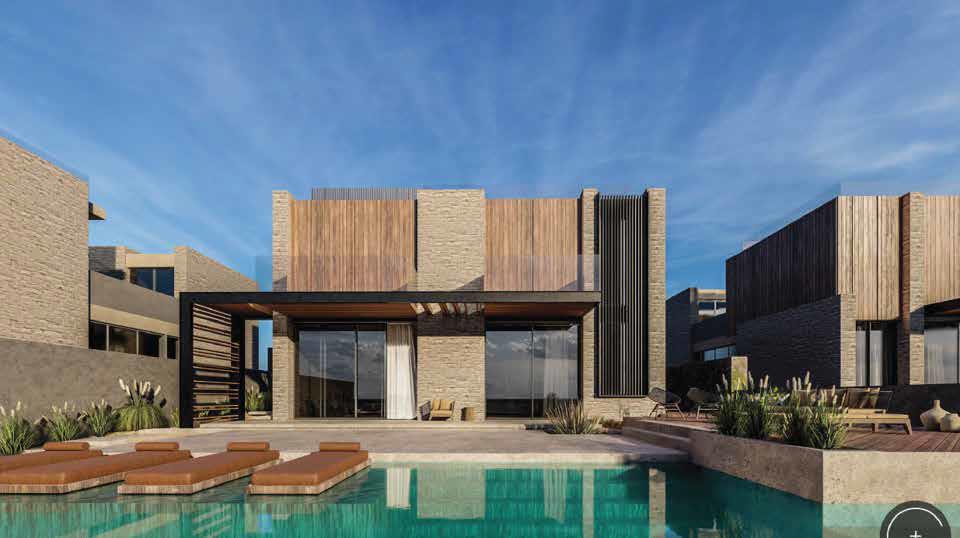 This is one of the most famous projects of our partners, and it is almost sold out. It is in Malama, Protaras, and is made up of minimal, geometric properties. It comprises four, three-floor, five-bedroom villas. All properties have a geometrical, cutting-edge design that includes a basement area and a roof garden. The garden is specially designed to provide breathtaking views of the Mediterranean. Plus, the properties come with an infinity pool of 55 sq mt.
The villas are just two kilometers away from a private international English school and the Paralimni Marina.
Icon Villas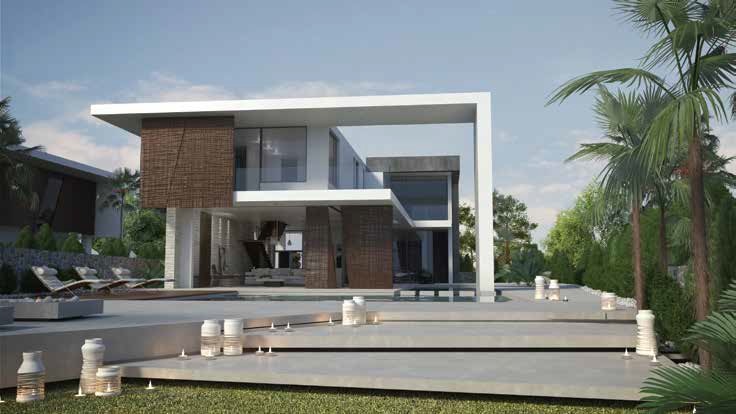 With a green area reaching out to the turquoise waters of the Mediterranean, the Icon Signature Villas displays a pleasant blend of exceptional architecture and modern technology, setting a new standard of living for its occupants. Located in a gorgeous and untouched part of the country, these lavish contemporary dream homes were built using only the highest quality components.
Atopetra Mansion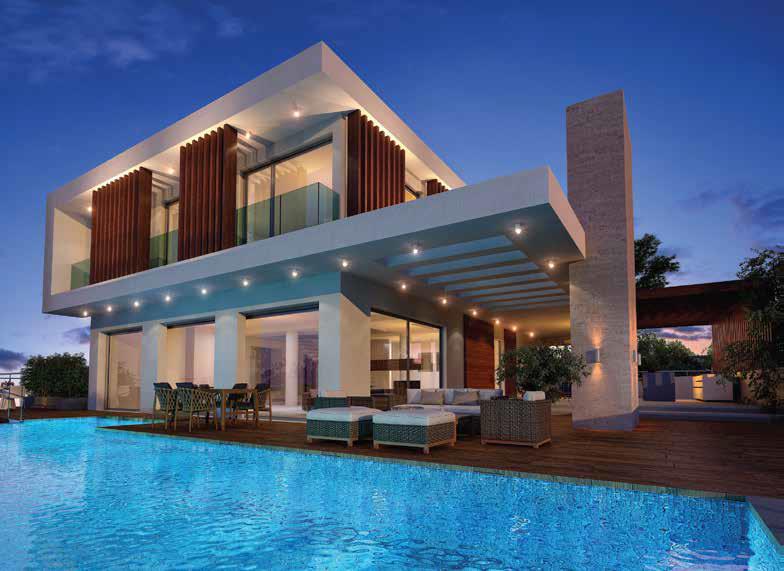 Atopetra Mansion is an exceptional property in one of the top areas of eastern Cyprus. This elite villa has three spacious levels. The ground floor is a generous, open plan living, dining, and kitchen area, with glass patio doors that offer extraordinary views allowing natural sunlight to invade its spaces. The upper floor has four bedrooms with suite bathrooms and a sizeable balcony facing the pool and garden areas. The basement has three additional, multi-purpose rooms. Plus, it includes an infinity pool with a gorgeous outdoor area.
Semera beach residencies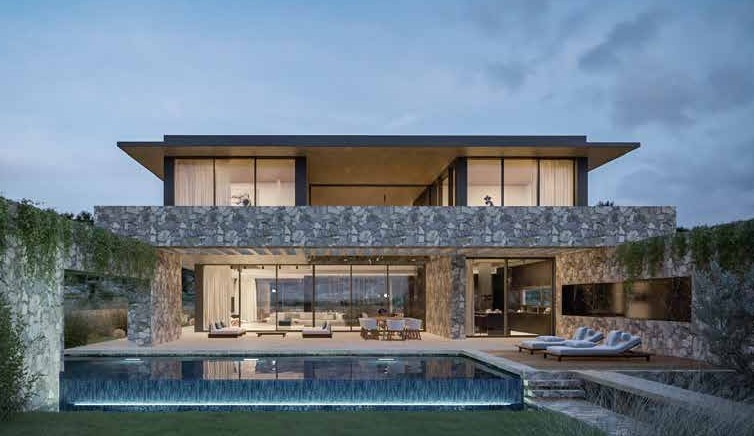 Semera Beach residences are on the seaside of Ayia Napa, between the sea and renowned sculpture park. The three villas' aesthetic is influenced by its natural surroundings: the pale colors and rocky textures of the local stones and its wild vegetation's freshness. The villas' modern and luxurious design melds pleasantly with their surroundings, and the buildings and outdoor areas all boast linear elements that focus on the deep blue sea. It is close to a private international English school and just three kilometers away from the Ayia Napa Marina.
Eden residencies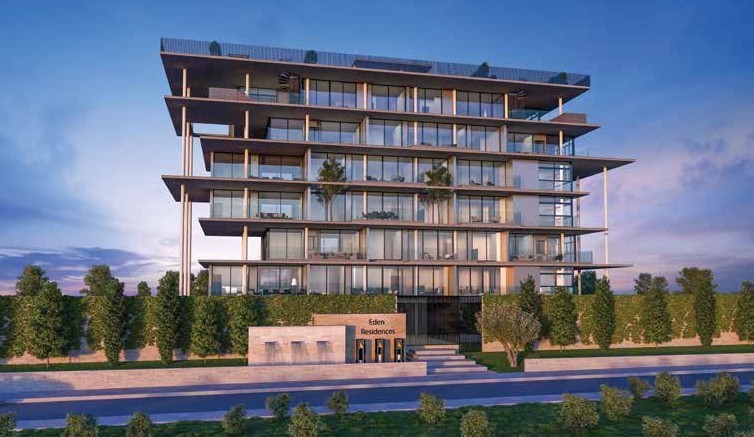 There is no doubt of the landmark that Eden Residences will become in the region. Located just 400 metres from a shimmering expanse of pristine beach, Eden Residence's uniquely elevated setting commands a prime position that offers unobstructed sea views in the heart of Protaras. Two ultra-deluxe penthouses crown the building, and each boasts a private roof garden and swimming pool that gracefully touch the horizon. This gated landmark development will enjoy in-house services, concierge, exceptional facilities, and exclusive high-end dining at Eden Plaza.
Investment packages
Therefore, our partners have prepared various investment packages depending on their investor's needs.

In particular, investing in the Signature Collection is the best option for high-level investors that want to go beyond the minimum €300,000 threshold of the Cypriot RBI program. You can read our real estate section to know the other investment possibilities.
How to purchase?
Our partners always seek to make the buying process as easy and as transparent as possible. Thus, they have a standard eight-step process:

Contact us

Register your interest and your package.

Select properties from the options we tailor for you. We can arrange a property tour (online or in-person).

Reserve the property and pay the deposit.

Preparing of the contract of sale.

Signing the contract of sale.

Submiting the contract of sale to the land registry.

Completion of the sale.
After this, you can start your RBI process with our Discus Holdings experts.
Cyprus has one of the best RBI programs in the EU and is the hottest tourist investment in the EU. Contact us right now and invest in real estate in Cyprus!