Beach property
6/17/2022 8:00:00 AM
Admin System
Mundo presents an exceptional product: Panama real estate. The benefits of Panama real estate are enormous and this is why foreigners keep investing here. In general, the real estate investment is a very solid one and can't be missing from any portfolio, especially if safety is a priority on your list.
When you have a property, it can be used for many purposes, the main ones being: residency, investment, and plan B residency.
A person generally lives in one place. Let's suppose that you have an apartment in the city and a weekend house on the outskirts. That is it when it comes to fulfilling a family's needs. Now, a Panama property or any extra real estate you acquire can come in handy for the following reasons:
1- You have a safe investment. How safe and profitable will depend on the jurisdiction, however, all real estate markets tend to go up eventually.
2- The potential ROI is immense because you can get rental income for many years, or sell the property when the market goes up and earn a good amount thanks to this difference.
3- If things get ugly in your country of residence, it's always good to have real estate in another country.
4- You can use a combination of these, e.g., get rental income for, let's say, 6 years and then sell. You can also get rental income until you decide to leave your native country and live in your foreign property.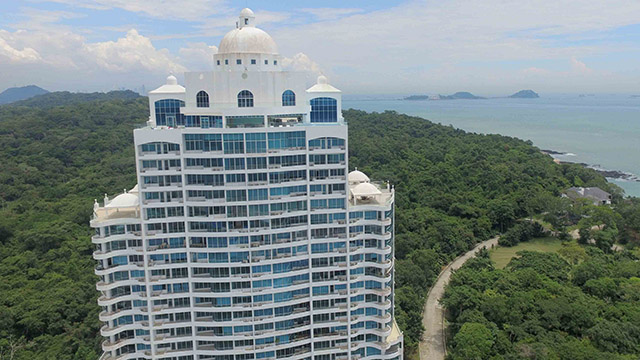 Benefits of Panama real estate
If you want to buy real estate in Panama, congratulations! You've made a great choice. These are some of the benefits that come with such a decision:
Great ROI potential
Panama is a country that has done nothing but grow in the past two decades. If you are thinking about Panama City, Panama real estate is booming. This country is a world-class financial hub which is also home to the Panama Canal, two factors that boosted the economy considerably. Panama has a history of pro-business policies that became more powerful in our century, soon after the country obtained full administration of the Canal.
In line with this, and considering all the foreigners that come to live or do business in Panama, having property here is a great investment. Moreover, the property regulations are mostly in favor of the owner.
Flexible tax conditions
Panama has a flat capital gains tax of 10% of the value. It's worth noting that this condition applies if you don't buy and sell real estate for a living. However, foreign investors can get a great profit after a few years of holding the property. If you want to sell more than one property per year, you would be liable to pay income tax on your earnings, but the capital gains tax does not increase.
Residency options including real estate residency
This is one of Mundo's favorite characteristics. If you go back to the beginning of this article you'll see that a second property can be an excellent plan B residency. But for this, you also need legal residency in the country, and this is why Panama is the perfect place. It offers three excellent visa programs of which one offers permanent residency in 2 years and the other one immediately. Moreover, it is possible to get permanent residency by buying a real estate property, which would solve two issues with one single move.
In this article we present our favorite country for business and for life:
Receive income from tourists
Let's not forget that Panama is a popular tourist hub. Besides having amazing beaches both on the Atlantic and the Pacific, it has excellent diving places like, for example, Coiba. Many tourists, especially American, choose Panama because its legal tender is the US dollar, which saves you a lot of money and trouble when it comes to currency exchange. If you buy a beach property in Panama, for example, you can get rental income and take advantage of this vibrant touristic environment.
Panama real estate, beachfront property
This is why we've drafted this article: Mundo has a very attractive proposition. Many say that the best place to buy real estate in Panama is the beach, this is why we bring today a beachfront property. Next, we present to you a great investment opportunity.
About the project
This is an innovative real estate project with state-of-the-art design and a unique location. The residencies will be located in Playa Gorgona but only 50 minutes away from Panama City. This makes it the perfect option for families who want to live in a quiet environment but not too far from the metropolitan area.
Characteristics
- Two towers (24 and 20 levels)
- Three types of apartments: 70m2 (753.47 sq. ft.), 128 m2 (1377.80 sq. ft.), 135 m2 (1454 sq. ft.)
- One- and two-bedroom apartments
- Ocean view in all units and balcony
- 4 elevators and 1 cargo
- Security 24/7
- 2 social areas
- Parking for visitors
- Main lobby with a front desk
- 281 apartments
Price: From 175,000 USD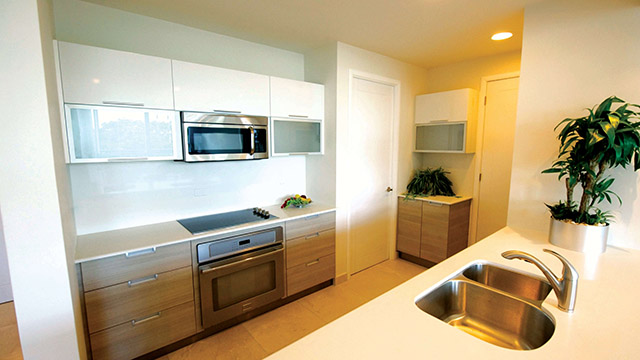 Social areas
If you want to buy a beach property in Panama, this is the perfect option. Besides its great location, the project has two social areas that you can share with neighbours and visitors. If you come from abroad, you'll really appreciate these areas where you can meet people and build new relationships.
The first social area is on the ground floor and includes a sun deck, a roofed terrace, and a pool. It also has private access to the beach. The second one has a terrace, sun deck, gym and sauna, event room, playground, jacuzzi, and a family pool. Sports lovers can enjoy a multipurpose course on this level.
Why buy real estate in Panama with Mundo?
Mundo boasts a large network of providers and financial professionals, and this includes real estate developers. We have partnered with one of the best and oldest developers in Panama with whom we keep close relationships.
Many of their projects are still under construction, which means that you can get them at a great price. Book a consultation with one of our experts and find out about our financing plans.
Getting a Panama property is not an impossible dream anymore. Contact us and start enjoying the benefits of real estate with the possibility to get residency and have a second place to call home.