Panama real estate
6/20/2022 8:00:00 AM
Admin System
There are very few investments as solid as real estate. Mundo always recommends having a diversified portfolio, and this type of asset must definitely be a part of it. Moreover, real estate investment can be profitable for foreign investors as it brings many possibilities. For example, you can benefit from the currency exchange difference and take advantage of a growing market. Also, rental income is a great option in touristic areas.
All in all, there are many perks to buying an apartment abroad and lots of businesspeople even prefer this investment over stocks. Let's see why is this market so attractive.
Invest in Panama real estate: advantages of real estate over stocks
Investment characteristics
Buying stocks is simpler and less expensive. When you buy stocks you are acquiring one part of a company, and all you have to do is enter your trading platform and make a few clicks. Nonetheless, it's not as easy as it sounds. If you want to be successful with stocks you need to do a serious amount of studying and research. With real estate, on the other hand, the required research is less.
Many investors prefer the real estate option because it gives them a tangible asset that is easier to manage and control. The profits of a property are easier to estimate and the market is more predictable. In other words, this is an excellent option if you want your investments to be secure.
It's worth noting that the investment in real estate requires a larger investment, however, there are financing options and trust funds that can make this amount more affordable.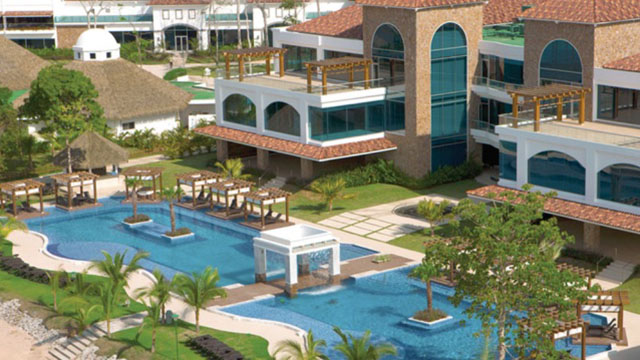 Profits
In some cases, buying real estate can give you access to tax advantages.
Also, the selling of stocks may trigger large tax rates which increase your burden and diminish your profit.
When it comes to liquidity, we can all argue that stocks win the race as you can sell them anytime if you need cash. Yet, we need to see the other side of the border to get a clear picture. This immediacy of selling can be detrimental to the overall portfolio as it can bring to an emotion-driven decision, i.e., panic stock selling. On the other hand, many argue that property is an illiquid asset, but it compensates by bringing secure returns in the long term.
If you hold a property, you can be sure that it will be more valuable 20 years from now, regardless of inflation, currency fluctuation, and other economic factors. Moreover, if you invest right, you can get income from rentals in Panama, considering that this is a world-class touristic hub.
While stocks depend mainly on the success of a company or a sector, Panama rental properties offer a better cash flow in the long term and higher appreciation.
Possibility to live on your property
You can get one overseas apartment or several Panama rental properties, and the best part is that you can use any of your properties as a residency. The possibility to leave your place of residency whenever you want and start your life over in another country is appealing. Nowadays, many people would gladly leave their home countries for a variety of reasons (high taxation, corruption, financial crises, social unrest, etc.) and they would love to have an opportunity like this.
Invest in Playa Bonita, Panama
We understand that there is no one-size-fits-all solution. At the end of the day, we must focus our efforts on building a balanced portfolio with financial vehicles, real estate, precious metals, and even crypto. But if you love the real estate sector and can afford to make such an investment, we recommend you do it. Luckily, Mundo has the perfect option for you in Panama.
In this article we present our favorite country for business and for life:
Buy apartment in Playa Bonita: the project
Playa Bonita is an exclusive real estate project in one of the most beautiful areas of Panama. It boasts views of the Pacific Ocean and the beginning of the Panama Canal. Today, Mundo offers a project in Playa Bonita that has the following characteristics:
- 26-level tower (21 levels are for apartments)
- Apartments from 104m2 to 133m2
- Penthouses from 227m2 to 395 m2
- Each floor has 12 apartments
- One- or two-bedroom apartments
- Three main elevators and one cargo
- Parking distributed on three levels
- Parking for visitors is available
- Security 24/7
- Concierge services
- Electric plant
- Double glass with thermal and acoustic isolation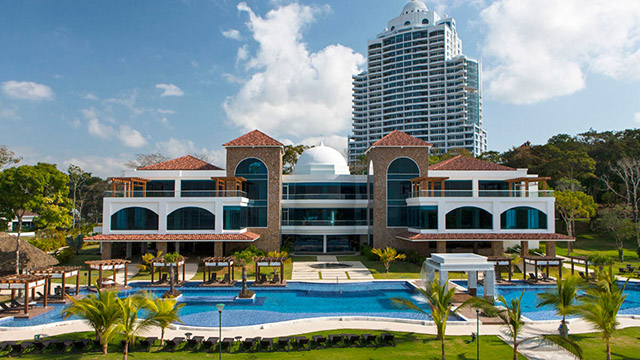 The apartments
- One and two bedrooms. They include 2 bedrooms, laundry, balcony or terrace, and a walk-in closet.
- From levels 4 to 19: 6 apartments with ocean view, 6 apartments with view of the Canal and rainforest.
- From level 20 to 24: 3-bedroom penthouses, three bathrooms, one toilette, kitchen, laundry, and a large terrace.
Amenities
- Social area with 360° view, pool, gym, open terrace, and event room
- Private access to the pool and the beach
- It includes membership to the prestigious Pearl Club
- Spa and Wellness center
Price: from $329,000
Buy apartment with ocean view in Panama
If you choose real estate over other investments or want to have your own apartment in Panama, don't hesitate to contact us. As a world-class financial publication, Mundo has close relationships with the best providers in Panama and abroad.
When it comes to real estate, we offer the properties of one of the most renowned developers in the country, whose wide variety of projects and financing options is not to be overlooked.
Contact us and get your Panama property now!