Luxury, Location, and Legal Ease: Exploring the Benefits of Panama's Qualified Investor Visa with Focus on Real Estate
8/3/2023 8:00:00 AM
Admin System
Panama's Qualified Investor Visa program is an alluring incentive for global investors, offering a streamlined path to residency and even potential citizenship. For investors looking to purchase real estate, the program lays down a clear pathway, paving the way for not just an investment in property but in a life enriched by Panama's dynamic culture, economy, and legal ease.
By investing in real estate projects such as Casa Bonita, Arcadia, or Royal Palm through Mundo Expert, you may qualify for this visa, subject to the relevant regulations and guidelines.

Requirements for Panama Investment Visa:
1. Investment in Real Estate: A minimum investment of $300,000 in Panama real estate property in Panama.
2. Time Frame: The investment must be maintained for a minimum of five years.
3. Due Diligence: Compliance with all legal due diligence processes, including background checks.
4. Residency: Initial temporary residency for two years, with the possibility of permanent residency thereafter.


Advantages of Panama Residency by Investment:
1. Ease of Process: Simplified and transparent legal process.
2. Travel Benefits: A Panamanian passport grants visa-free or visa-on-arrival access to over 140 countries.
3. Tax Benefits: Favorable tax regime for residents.
4. Business Opportunities: Access to one of the most stable and growing economies in Latin America.
apply for Panama investor visa


Mundo Expert's Exclusive Real Estate Options:
| | | |
| --- | --- | --- |
| Project Name | Location | Investment Amount |
| Casa Bonita | Panama City | Starts from $350,000 |
| Arcadia | Costa del Este | Starts from $250,000 |
| Royal Palm | Playa Gorgona | Starts from $300,000 |
In recent years, Panama has emerged as a premier location for real estate investments. Its appeal has grown due to the Panama Qualified Investor Visa, which not only simplifies the process for international investors but provides a pathway for Panama citizenship by investment or Panama residency by investment. The benefits include:
• A potential Panama passport by investment.
• Simplified legal procedures.
• Connection to one of Latin America's most vibrant economies.
Investing in any of these projects could align with the requirements of the Panama investment visa, providing a strategic opportunity for investors to benefit from Panama residency by investment, and potentially even a Panama passport by investment.
With the professional guidance of Mundo Expert, prospective investors can explore this golden opportunity and take a step towards a new horizon of luxury, location, and legal ease in the beautiful landscape of Panama.

Your Perfect Investment: Deep dive into Real Estate Projects
Known as the crossroads of the Americas, Panama stands as a beacon for investors for several reasons:
• Its iconic canal that connects the world's oceans.
• A vibrant, rich culture that resonates through the country.
• An unparalleled geographical location that offers diverse opportunities.
Mundo Expert is pioneering this trend through elite properties, including Casa Bonita Residences, Arcadia del Este, and Royal Palm and many more. These projects offer:
• Luxury and convenience.
• Unsurpassed value.
• Potential eligibility for the Panama investment visa.

The Luxurious Lure of Casa Bonita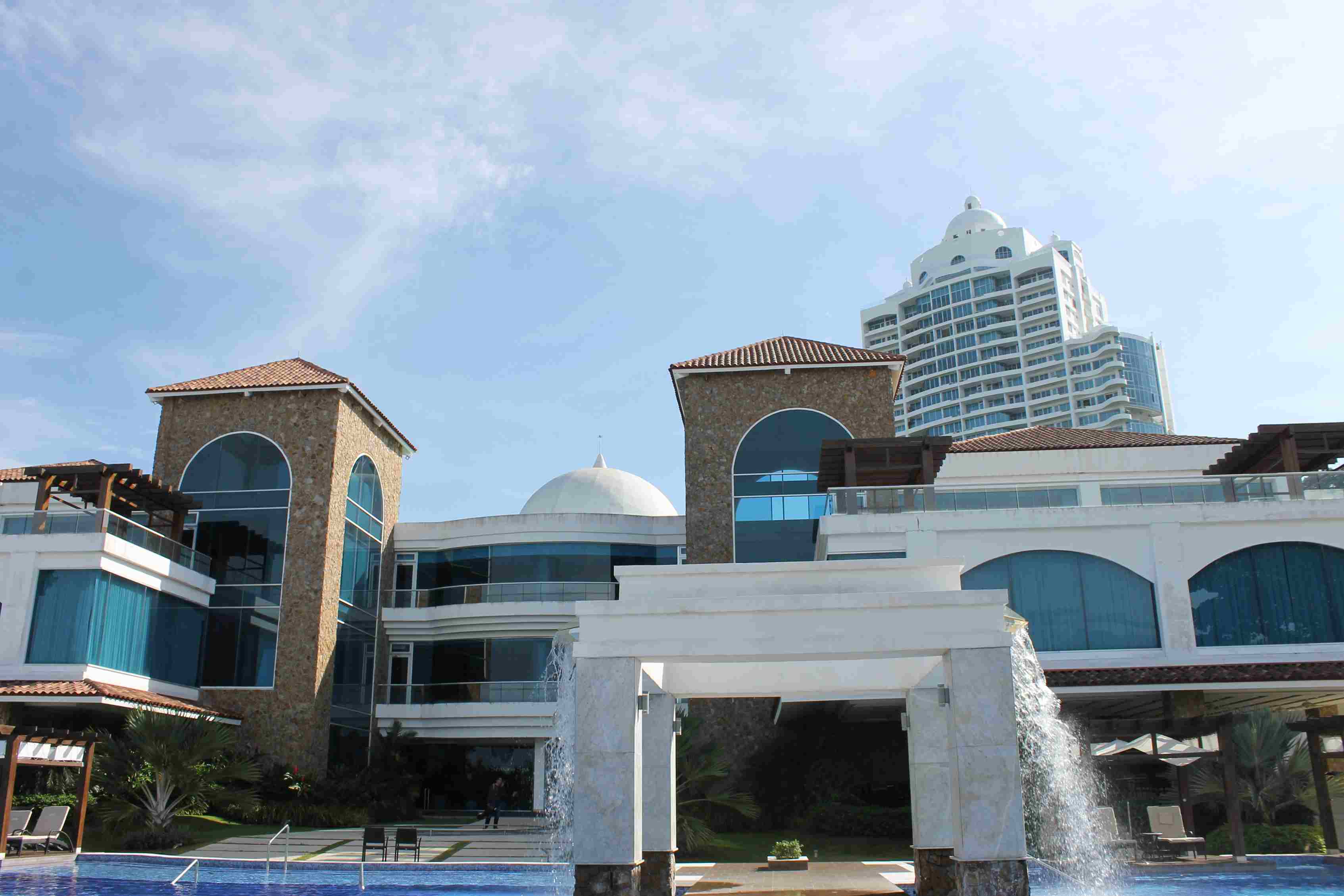 Nestled between the Pacific Ocean and the Panama Canal, Casa Bonita Residences combines the charm of a beachfront getaway with the convenience of a city lifestyle. Casa Bonita offers both one and two-bedroom apartments, complete with full bathrooms, walk-in closets, open kitchens, and either a balcony or terrace.
The tower is designed to maximize the spectacular ocean and canal views, offering apartments with three full bathrooms, a guest bathroom, open kitchen, laundry room and a spacious terrace for the penthouse levels. Features such as 24hr security, full auxiliary power plant, and concierge service elevate the living experience to new heights. Investing in Casa Bonita isn't just an investment in a property; it's an investment in a luxurious lifestyle.
Casa Bonita Residences is a unique blend of:
• Beachfront beauty and city lifestyle.
• One and two-bedroom apartments with amenities like full bathrooms, walk-in closets, open kitchens, and balconies or terraces.
Moreover, the tower offers:
• Spectacular ocean and canal views.
• 24hr security and concierge service.
• Full auxiliary power plant.
Investing in Casa Bonita is more than property investment; it's a gateway to luxury.

Modern Elegance at Arcadia del Este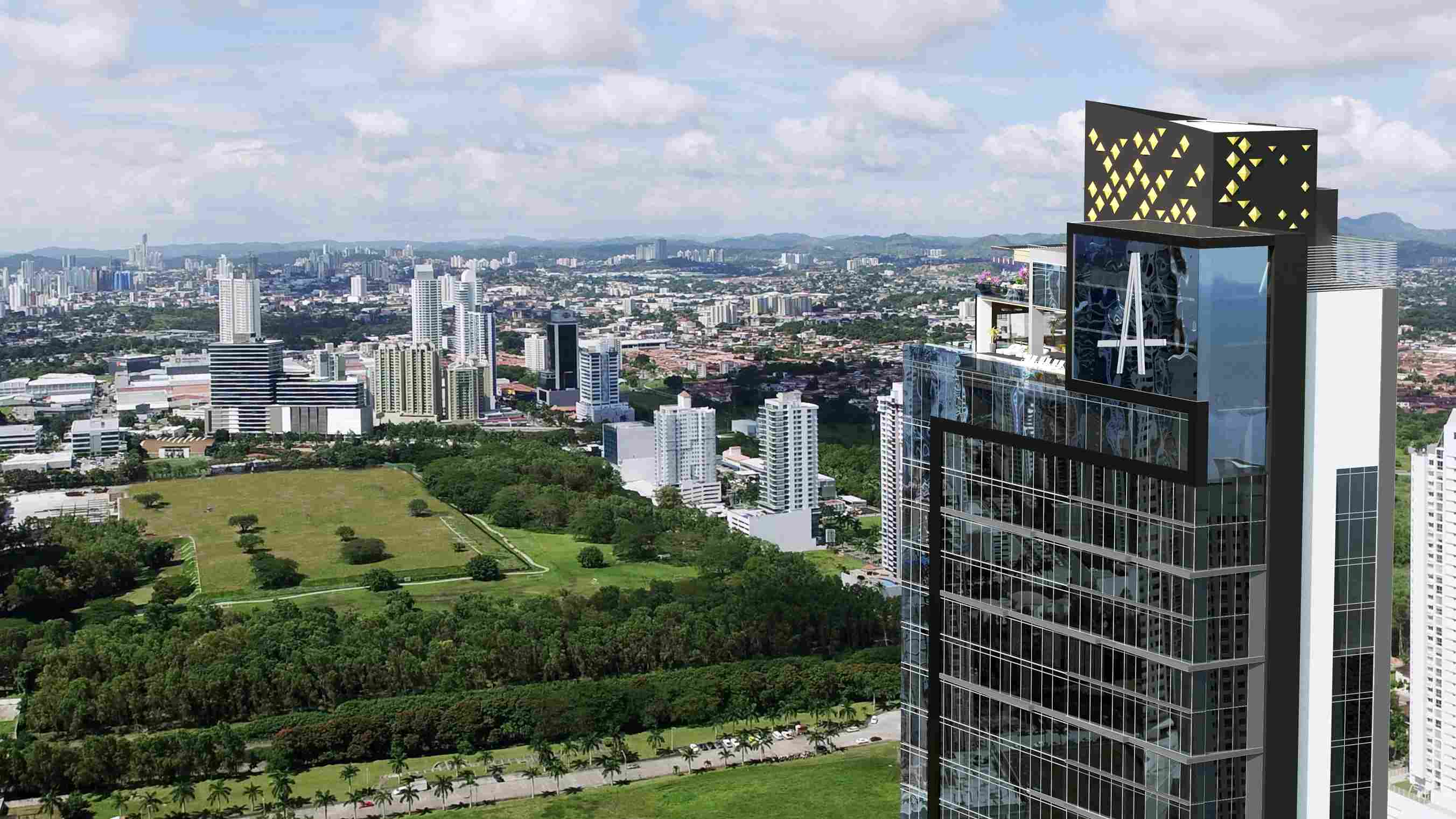 Arcadia del Este is a unique real estate development located in Costa del Este, designed for contemporary users. Arcadia's units, thoughtfully designed by the award-winning Arq. E Aicardi and High Design by Bern Hotels & Resorts, are turn-key solutions boasting fine finishes, high-end furniture, and complete lighting. They offer more than a mere living space; they provide a seamless integration of convenience, comfort, and luxury.
But it's not just the apartments that impress. Arcadia del Este is complete with shared amenities designed for modern living. Whether it's co-working spaces, a rooftop terrace, a gym/yoga studio, or a wellness center, there's something for everyone. Coupled with the convenience of hotel-style services and 24/7 WiFi, Arcadia del Este creates an irresistible combination for investors looking for a Panama residency by investment.
Arcadia del Este is designed with the contemporary user in mind, offering:
• Thoughtful design by award-winning architects.
• Turn-key solutions with fine finishes, high-end furniture, and complete lighting.
• Shared amenities such as co-working spaces, rooftop terrace, gym/yoga studio, and wellness center.
With hotel-style services and 24/7 WiFi, Arcadia del Este is a top choice for Panama residency by investment.

Tranquil Paradise at Royal Palm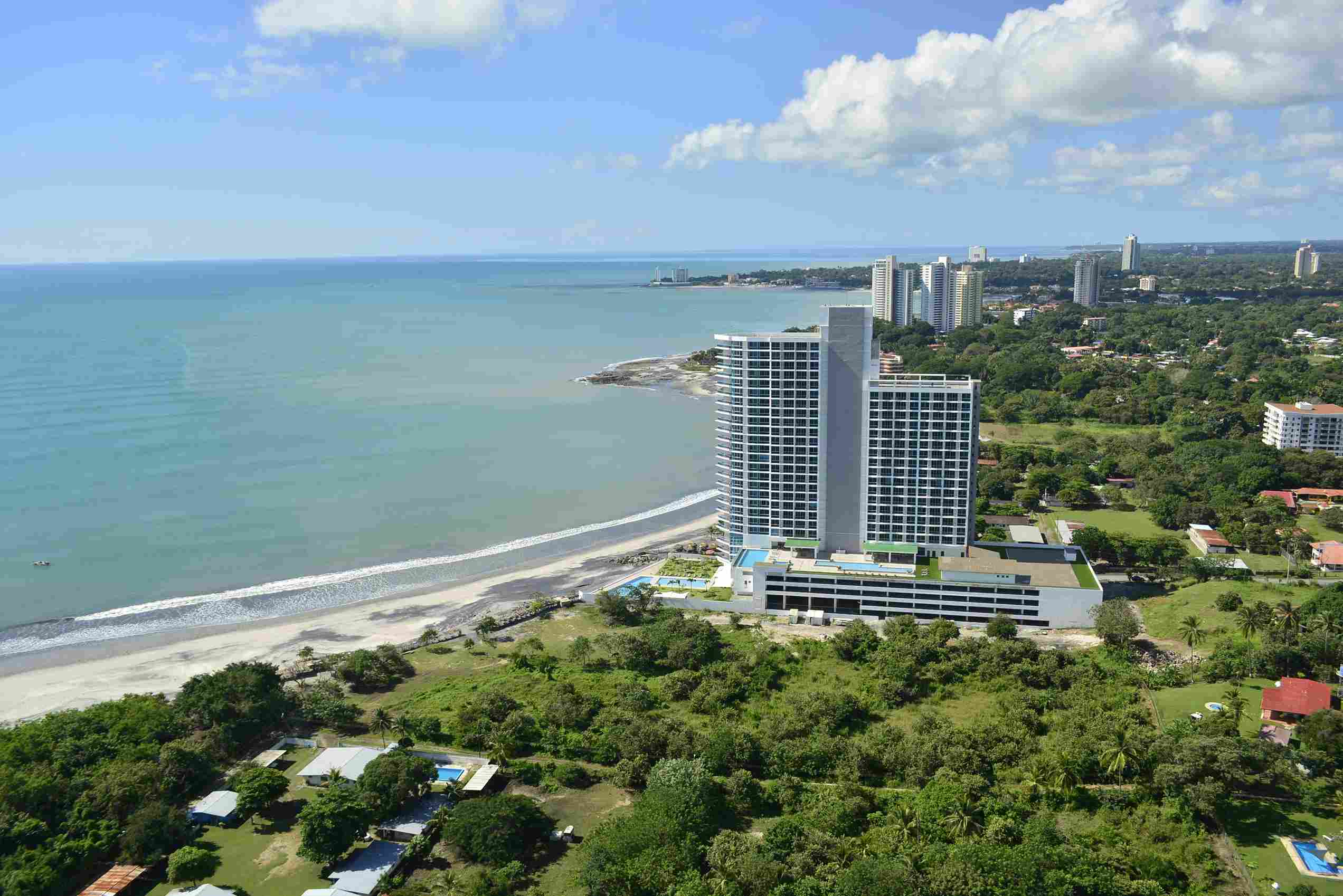 Situated on the serene beachfront of Playa Gorgona, Royal Palm offers an immersive experience of Panama's natural beauty, enhanced by innovative architectural design. The development features 281 apartments in total, spread across two towers, with amenities including a private beach access, a restaurant, a gym, a sauna, and two social areas, all under the umbrella of 24-hour security.
Whether you are on the sundeck, enjoying a game in the multipurpose court, or hosting an event in the private room, the possibilities are endless. Investing in Royal Palm is an investment in a tranquil paradise, making it an attractive prospect for those seeking Panama citizenship by investment.
Royal Palm is a serene beachfront gem with:
• Innovative architectural design.
• 281 apartments spread across two towers.
• Amenities like private beach access, restaurant, gym, sauna, and social areas.
Investing in Royal Palm is not merely an investment in real estate; it's a chance to be part of a tranquil paradise.

Mundo Expert: Redefining Panama's Real Estate Landscape
With the unique offerings of Casa Bonita, Arcadia, and Royal Palm, Mundo Expert is making it simpler to invest in Panama real estate, all while enjoying the luxurious lifestyle that comes with it. These properties provide:
• An entry into a world of elegance.
• Convenient and tranquil living options.
• Connection to one of the most dynamic regions of the world.
Join Mundo Expert in this journey, as we redefine the Panama real estate landscape, leveraging the Panama investment visa to create new horizons for global investors.