About Turkey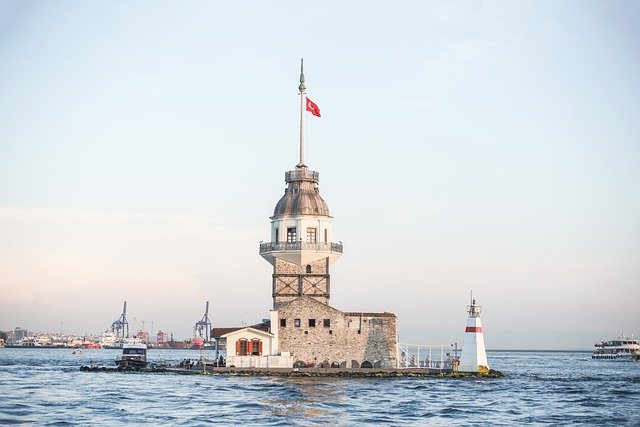 Imagine Sharazade of the 1001 Nights dancing exotic belly dance in a mystical palace while you are eating Turkish delights, washed down with the aroma of strong Turkish coffee with your business partner while talking about a new business venture in the oldest and most exotic empire in the old world. How can we even begin telling you about Turkey?
Turkey is a jewel whose civilization is older than the ancient Greeks and has been part of the world's richest empires since the dawn of civilization. It's been the meeting point of the Persian empires and the nations of the East and the Western empires since the beginning of civilization.
Culturally, it is a Mecca that represents the migration of over 5000 years of human cultures merged in a city that has every major religion and society and nation living under one roof.
Economically, it presents as a powerhouse that links the trade routes of the Middle East and Central Asia, such as Azerbaijan, Kazakhstan, Mongolia, and Russia, with European centers such as Greece, Malta, and the Balkans.
But this is not why Mundo has chosen Turkey. Today, Turkey has become a foreign resident's utopia for doing business. It created a new citizenship by investment program. It has also developed very attractive investment incentives for foreigners via one of the lowest corporate tax regimes in Europe. Also, due to its size and independence from the United States and Europe, its banking system is the most vibrant and powerful in the Middle East. For Latin American, Venezuelan, Chinese, European, and African businessmen and family offices, Turkey presents an amazing location to have an operating company base. Here is why:
Turkey provides immediate citizenship for all those who buy a property from $250,000. Such citizens receive unrestricted access to the Turkish economy. This is one of the world's best CBI programs. Mundo has partnered with Turkey's top development group to provide you with an array of excellent investment properties which bring you

citizenship and residency by investment

Turkish companies allow tax optimization, which is amongst the best in Europe at 20% corporate tax. Plus, in some cases, you can have zero corporate tax in free zones (Turkey has over 30 such free zones). Additionally, it has zero tax in branch and representative offices and subsidiaries.

Turkey is militarily, politically, and economically independent from the United States and Europe. Therefore, its banking system is completely sovereign and not influenced by the political policies of these countries. It all means that Turkey determines its own policies about who can bank there. Of course, as a citizen, you have even more options.

Turkey's economy is booming in the tourism, manufacturing, construction, and trade sectors. It is one of the fastest-growing and powerful economies in Europe, so investment and business in Turkey are profitable.