Our resort collection in Cyprus
10/26/2020 8:00:00 AM
Admin System
Cyprus is an established year-long Mediterranean destination. Its sandy beaches, 10,000 years of history, three UNESCO World Heritage Sites, and varied foodie options turned it into a must-see destination for those who love the warm waters of the Mediterranean.
Further, Cyprus, along with Malta is one of the two EU countries with an investment citizenship program. It is the most expensive globally, but that does not mean it has not received interest. The Cyprus RBI program received hundreds of applications every year and is widely considered one of the world's most reputable.
Plus, we partnered with the top luxury developer on the island and with Discus Holdings, a company with over two decades of experience in RBI services. You can read more about the Cypriot investment immigration programs here. This article will explain one of our developer's collections for migration investors, the resort collection.
Smart investment solution
Our partners developed a program called smart investment solution. It will allow you to make a single, flexible, exclusive investment with excellent returns. This will improve your income and your well-being while you secure the future of your family and will become the cornerstone of both your family and your intergenerational wealth planning.
Also, you can adapt your membership according to your needs. The investment will adapt to your financial needs as they change in the future and will take your legacy to the next level.
And, of course, all projects are in the best destinations for tourists and expats in Cyprus, Ayia Napa and Protaras.
Cyprus East Coast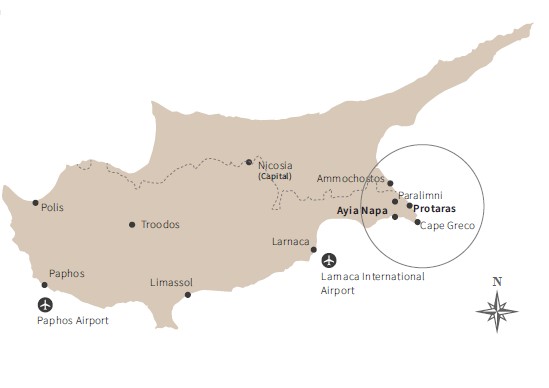 Cyprus is a versatile tourist destination that goes beyond seasonal tourism. Nearly all Mediterranean cruises stop in Cyprus, and Middle Easterners, Russians, and people from all corners of Europe love to come to Cyprus year after year. Further, it is a must for history-savvy tourists thanks to its archaeological sites such as the Tomb of the Kings.
Further, a good deal of the island's tourist market is concentrated on its east coast, especially Ayia Napa.
Ayia Napa is known worldwide for its idyllic beaches and its ambitious marina project, concentrating over half of the Cypriot tourist market.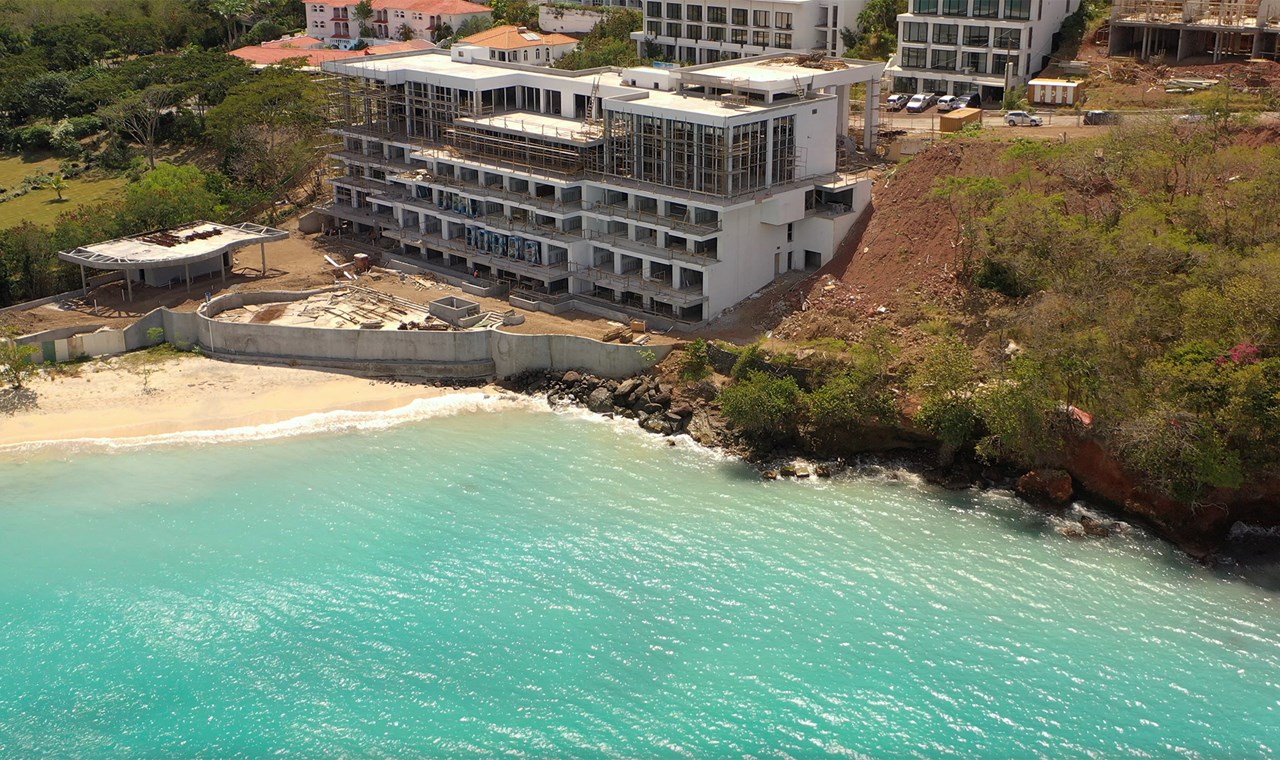 What can the dazzling coast offer to its guests? Simple: if you want to restore yourself in an amenable resort, know some of the most wonderful Greek and Roman ruins in the world, or party from dusk until dawn, the east coast is your place.
Cyprus' potential is hardly unknown. Ayia Napa and Protaras have 22 blue flag beaches, and the island is receiving an unparalleled FDI flow, helping it become one of the fastest-growing economies in Europe.
Mythical Resort Collection
Our partners' mythical resort collection is a deluxe hotel investment that includes:
Mythical Sands with over 400 units built, sold, and only a few units available.

Mythical Blue a combination of 9 villas, 8 townhouses, and a building of 12 flats.

Mythical Spa with a spa center, gym, and cafeteria on the ground floor and basement, and with 24 flats for sale on 1st and 2nd floor.
Let's discuss each of them.
Mythical Sands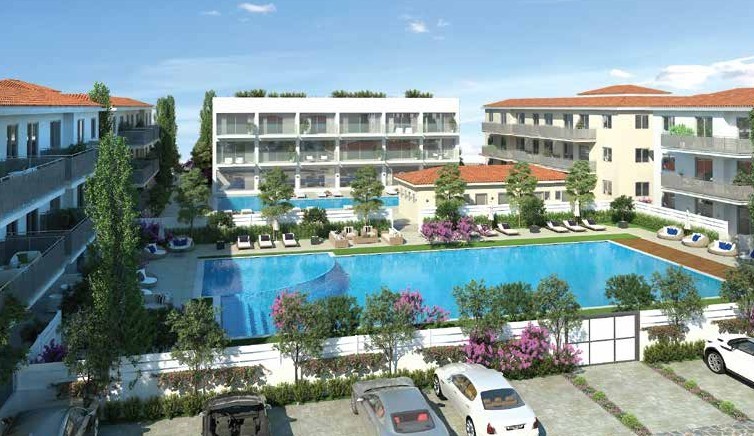 The Mythical Sands Resort & Spa is a 400-unit resort designed to become a welcoming retreat in a charming setting. It is an ideal choice for both permanent and holiday home seekers in a deluxe location. The project combines lavish accommodation and first-level communal facilities.
The resort has 1, 2, and 3-bedroom units set within lovely green areas; the hotel residences are almost sold out.
Mythical Blue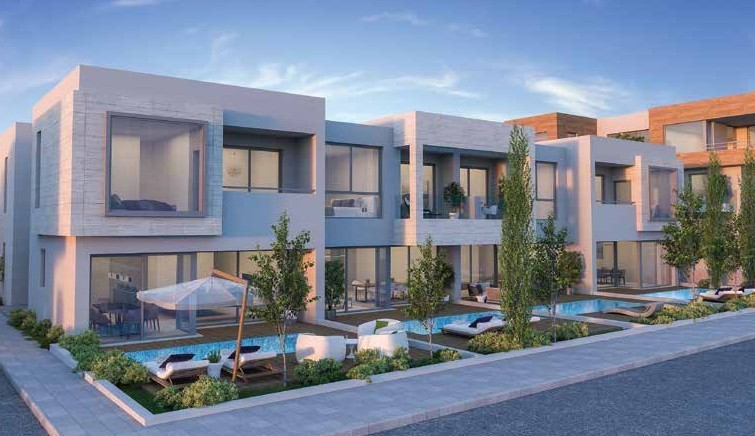 The Mythical Blue Villas is also part of the warm retreat that is the Mythical Sands Resort, which is perfect for visitors and residents of all ages looking for a permanent or holiday home with an authentic beach resort feel.
Mythical
Blue is made of 9 independent villas,
8 maisonettes, and 12 apartments, huddled within lusciously landscaped green areas.
Residences may have between one and three roms; all residents will also have full access to the swimming pool and to personal storage areas. Certain residences come with access to roof gardens.
Mythical Spa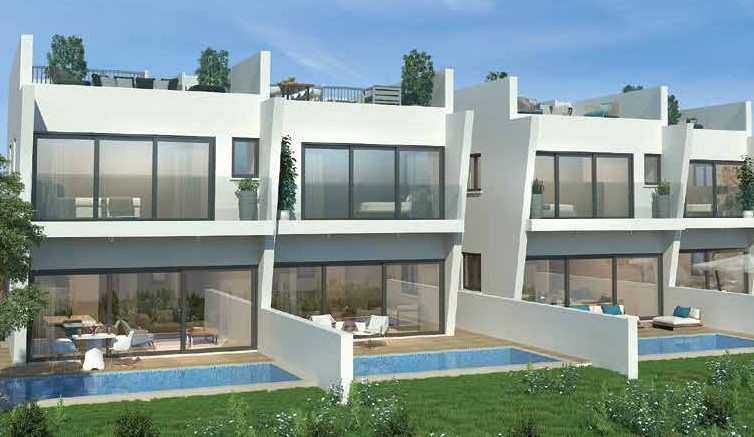 This landmark building of the Mythical Resort and Spa is design to provide added value to the project. It has a total building area of 2,350 square meters with four levels, including terraces and garden areas. The Mythical Resort and Spa is situated a mere 500m from the Malama Beach, one of Protaras' best-known beaches. The first and second floor of the spa offers deluxe studio suites with views of the pool and the Mediterranean. Plus, it has a relaxing hammam, a well-designed gym, a spa area as well as in-house specialists to help guests get their ultimate relaxing vacation.
Investment packages
The Cyprus RBI program requires applicants to make an of €300,000, which can be distriuted between various properties.
Considering this, our partners have tailored different investment packages.
Purchase a number of villas
For example, you can purchase villas or small apartments combining our lifestyle and resort collection and easily get the €300,000 investment, while having a personal residency and another that can be used for rental income.
Invest in tourism
Solely tourism investment is also an option that will provide you with steady rental income. You can read everything about our investment options in our real estate
country page section
.
How to purchase?
Our partners have a smooth eight-step purchasing process:
Contact us

Fill out a short form that will help us determine what may fit your interests.

Select a package among the options we offer.

Reserve the properties and pay a reserve deposit.

We prepare the contract.

You sign the contract of sale.

We submit the contract of sale to the appropriate authorities.

We complete the sale and make the key handover and shipping of documents.
When the process is finished, you can begin your RBI application with our experts; you can read more here.
Cyprus as one of the best golden visa destinations in the planet. Contact us immediately and move to the home of Aphrodite!