The best residency program in the world
1/5/2021 8:00:00 AM
Admin System
In this section, Mundo is covering Real estate investment which leads to residency and Citizenship. Due to the upcoming wave of the global financial crisis many Family Offices, high wealth individuals, and indeed those who want to grow their wealth are realizing that it is not simply enough to invest in global real estate, but one must look at real estate that allows the investor to acquire residency or Citizenship.



Why is this important for personal and financial security?

Real estate creates a fundamental basis for tax residency because it allows investors to have a permanent address as well as to demonstrate that they live in a particular location. If the country where they invest does not tax worldwide income, then the real estate investment also becomes their first step to financial freedom from worldwide taxation. There are not many countries in the world that do not tax worldwide income but in most of them Real estate prices are either booming or set to boom.

The income from the real estate is a further basis for establishing tax residency since rental income provides one of the bases for tax returns demonstrating a connection to a country or location. If you travel the world and receive rental income from your place of tax residency then this will make most international banks happy as to your status, this, coupled with properly filed tax returns and proper accounting and legal advice, gives the family office and the investors a robust and transparent tax residency status which other countries will not likely challenge.

The tax residency and residency status allow Family Offices to open bank accounts in the country of tax residency with better and more friendly treatment than if they were treated as foreigners. Banks will, for example, extend greater credit lines, allow them to hold larger funds, and generally treat them as local, which they of course are. Further, residents usually have greater protection from being treated unfairly due to the creation of rights to privacy, confidentiality, and protection from the state that comes as an adjunct to the status.

Apart from the above benefits, residency combined with real estate creates a real Plan B or Plan A escape plan from the world´s madness since the status of a resident allows you to generally enter a country by right and the state cannot refuse entry. There is increasing realization that Family Offices should obtain residency for their family members in places that welcome foreign investment in case there is a complete financial meltdown leading to political, social, financial, and legal instability.

The world is facing a crisis that could be even worse than pre- or post-World War II or the great depression and we could see bank freezing, financial collapse, confiscation of assets, and restriction on movement happening very soon.

If the above sounds far-fetched then you are probably not from Venezuela, Mexico, Argentina, Colombia, Africa, or even Europe and the United States, because all these countries are seeing massive political and financial unrest right now which is predicted to get far worse.

Let us give a simple example, If you were a Venezuelan family office that had set up a company, tax residency, real estate investment, and banking structure, i.e., a family office in Panama prior to the crisis, all you had to do was simply hop on a plane, come to Panama and Panama would have welcomed you as one of its own tax residents. Many Venezuelans who did just that are now major figures in Panama´s economic political and social life where we can also see wealthy Americans, Europeans, Chinese, and even Russians.
Why Panama residency -the new law
For certain, COVID19 is the iceberg's tip; there is a new norm forming, and we need to prepare ourselves and make changes. We are about to face an "unknown" set of New Norms, which means changes in the global economy, national economies, and local economies. Increasing inflation worldwide, the rise of technology resulting in workforce decentralization, and the globalization of skilled technology jobs challenging the value of people's opportunity to earn a sustainable living income in their home countries are just some of the dramatic global changes that have taken shape in 2020.

The impact of COVID19 has accelerated the mobile gig workforce and provoked the potential of long-lasting and extreme government-imposed health measures, which will only further destabilize the traditional workforce. These change factors create a high level of anxiety and the potential for greater social upheaval and unrest. We are all concerned about the future for ourselves and our families.
Arguably how can one assess a risk today? History can no longer provide us with certainty. What is your investment strategy now, you should be asking yourself? For these reasons, high-net-worth individuals need to assess their assets, their risk strategy, and tax liability.
We do not have all the answers, but we have three: 1. You can reposition your investments into residential real estate with investment-grade income yields; 2. Obtain a Permanent Residency option; and 3. Secure a global tax advantage by investing in our Panama Real Estate portfolio.
For foreign investors, Panama's investment opportunity became even more amazing because of Decree 722, announced on October 15, 2020, the new permanent residency visa program for Qualified Foreign investors who want to purchase Panama real estate.
Panama´s new residency law is a game changer
In summary, Panama is a small country with only 1000 000 people in its capital city and needs wealthy investors and indeed welcomes them. To welcome them even further Panama has created a new Co-Vid friendly legislation that allows you to gain residency in Panama by buying real estate without having to travel to Panama or live here*. The process is the fastest in the world.

The new Decree 722 Qualified Permanent Residency is the best option in the World today for foreign investors. The purchase contracts are conditional upon approval of the Permanent Residency. The purchase contracts are duly registered on title and confirmed by the Panamanian government. In this sense, Panama law is very protective of the buyer.
*Post scriptum: The applicant will have to travel to Panama twice within a five-year period. He/she will have to travel to Panama to acquire the permanent resident card within two years after the application approval, and once more within the next two years.
Why Panama real estate
Panama real estate had a 10-year capital gain of around 10% per year pre covid. It is estimated that real estate could rise up to 40% in the next few years because Panama is highly undervalued. There is growing interest and demand in Panama immigration, the economy is stable due to the Canal and having now real reliance on tourism. Also, there is a huge influx of high wealth migrants and all this suggests an upcoming boom.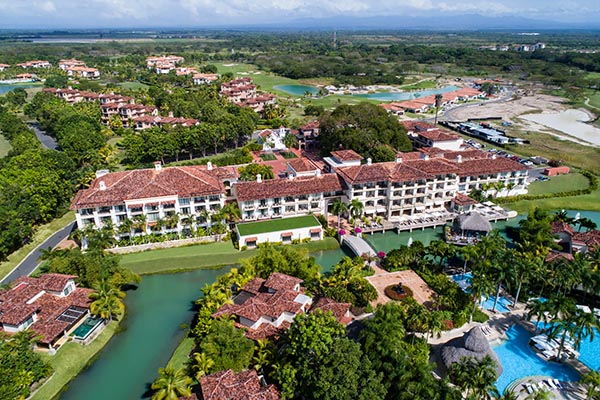 And we almost forgot to mention that Panama is at the center of China´s belt and road policy for Latin America and China has already earmarked 23 billion dollars to invest in Panama. Remember what Chinese investment did to Canada, Australia, Singapore, and New Zealand -guess who could be next?
To summarize some of the main advantages:
Panama is one of the World's leading Banking and offshore centers with a choice of over 50 international leading banks.

CRS reporting will be to Panama if you are a resident and not to other countries.

Many international companies in the top 500 have relocated their headquarters to Panama City.

Panama has transformed into an economic leader in Latin America in a stable and sustained manner over the past ten years. Panama ranks as the 42nd most competitive economy in the World (out of 138), second in Latin America only to Chile (33) and ahead of "developed" economies such as Italy or Portugal. Over 75% of their Gross Domestic Product (GDP) is derived from services (including roughly 10% from the Panama Canal), while agriculture and industry account for the rest.

Panama companies and Panama registered Foundations can provide excellent asset protection and tax optimization.

Panama is the home to many Family Offices registered for global investments.

The New Panama Permanent Residency rule, Decree 722, announced in October 2020, offers Permanent Residency to purchasers of a New Build residence or the payment of a deposit on qualified preconstruction (Off the Plan) residence subject to a minimum US$300,000 investment into Panama real estate.

Panama residents pay no taxes on worldwide income, low capital gains taxes, no inheritance taxes, and no wealth taxes.

Notably, one of the lowest taxation systems in the world today.

Permanent Residents are encouraged to incorporate a Panamanian company to make their purchase of real estate to reduce income tax and capital gains tax advantages.

Panama companies and Panama registered Foundations can provide excellent global asset protection and tax optimization.
Panama permanent residency for a qualified buyer
Can be obtained from the Buyer's home country

Can be obtained within 30 days of application

Includes immediate family members and older family members who are under their care

The minimum purchase in approved Panama real estate only needs to be USD 300,000. After two years, this minimum increases to USD 500,000

Purchase contracts for buyers are conditional upon approval of Panama Permanent Residency

Our developer partner pays qualified Buyer's immigration and real estate legal fees

No minimum stay, visit, or residency requirement, unlike every other country

The property must be held for five years, although the property can be sold in the first five years to take advantage of investment gains, but the Buyer must purchase another property in Panama and hold it for the balance of 5 years

No requirement to own property after five years

Can apply and obtain Panama Citizenship after five years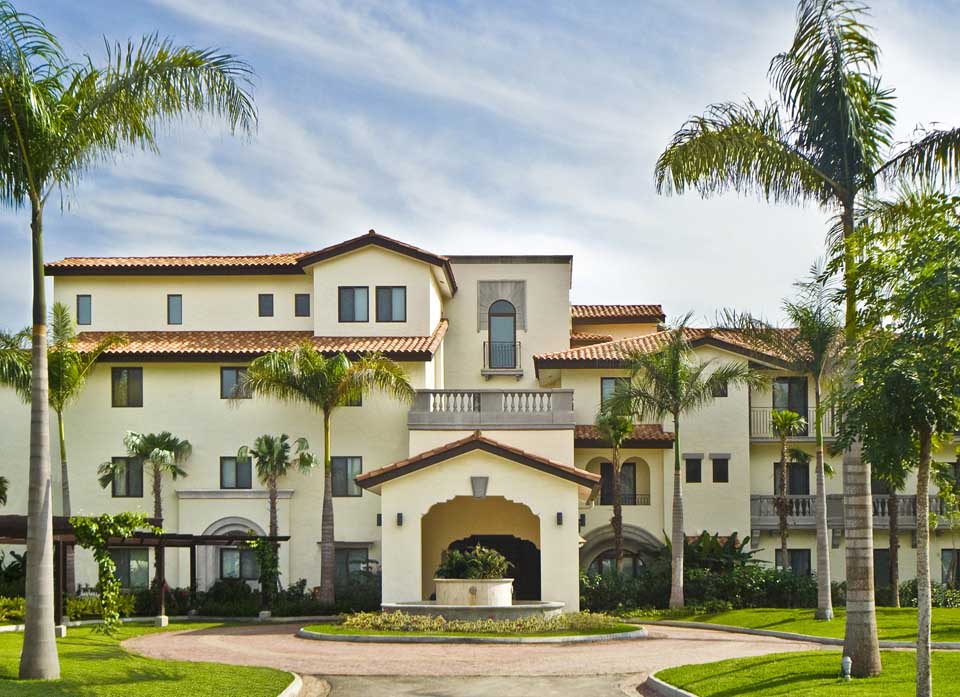 One of the great advantages of Panama residency is its flexibility regarding minimum stay requirements. You can maintain your Permanent Residency even if you live abroad, but we know that having a property in a foreign country may be difficult.
Our Mundo partners -guaranteed income
Our partners in Mundo are an internationally renowned insurance group that has partnered with Panama´s top development projects of high-end luxury to bring you a package that is truly amazing for its vision and scope. Indeed, this group worked with all the major developers and the government to create a law specially geared towards real estate and then added a bond that guaranteed fixed income for five years.

Yes, when you buy a property through our partner you not only receive property and residency, you also receive a five-year fixed income guaranteed bond.
That is why we offer a unique solution for buyers of our Panama residential properties. We can provide investors a no-hassle 5-year full-service property management program with guaranteed income underwritten by insurance and our partner, a multi-faceted global real estate and credit-risk underwriting group. Our partner's core business is to provide risk management programs in partnership with the stakeholders of residential rental and resort properties, preconstruction condos, multifamily, vacation properties, and commercial properties.
This property management performance and guaranteed rent outcomes are secured by surety "performance bonds" insured by global insurers and reinsurers rated AM Best A- Excellent or better.
This is a great opportunity if you want to stay in your home country but make a rental profit from your brand-new property in Panama and secure the Best Permanent Residency option leading to citizenship in the world today.
Conclusion
In conclusion, Panama has unparalleled residential and vacation resort property investment opportunities with strong potential for growth and measurable returns that our partner would without hesitation guarantee for our investors who chose the Property Management Program.

Either way, Panama is a place where a high-net-worth individual should invest if you intend to have secured rental income in the New Norm and hedge yourself and your family's future and safety with a Permanent Residency in Panama.
For the past ten years, Forbes International Living has ranked Panama as one of the top countries in the world to live and retire.
Contact our experts for more information