Amazing real estate with park view in Panama for luxury accommodation
6/24/2022 8:00:00 AM
Admin System
Buying property abroad is an excellent investment but it can be quite challenging. Acquiring a property, whether it's for personal purposes or to obtain rental income is always difficult. If we add to this the fact that we are buying in a different country, we understand why this can be a hassle.
If you have the funds to invest in a rental property overseas, don't let these challenges stop you. There are ways in which processes can be simplified and it helps if you have a helping hand in the country. Next, take a look at Mundo's guide on overseas property investment.
What to consider when buying investment property abroad
Research as much as you can about the country
This is important for your investment in various ways. Usually, if you are thinking about buying an apartment in a specific country, you probably know a few things about it. However, at the risk of sounding too obvious, we want to highlight some important points.
Firstly, think about the economic side of your investment. It's always advisable to invest in a country with a history of pro-business policies and with a steady political environment. In general, these countries have a low inflation rate and are friendly to foreign investors, making them the ideal places to buy luxury real estate abroad.
Let's take the example of Panama. It's not a coincidence that Mundo offers real estate options here: this is a country with a steady dollarized economy that has implemented numerous incentives for all kinds of businesses. This has had a very positive impact on the real estate market, especially since Panama receives many foreign employees and business owners that want to establish in Panama.
In such a scenario, you know that your property has a high chance of appreciation in the mid-and-long term. This is also excellent when it comes to owning rental property abroad as the country has many visitors and new residents coming. Needless to say that you can also get excellent returns by renting to tourists.
Know the ownership legislation
Some countries have restrictions on foreign ownership. Luckily, this is not the case in Panama. On the contrary, they even implemented their own version of the European golden visa in 2020, according to which a foreigner can access immediate permanent residency by buying real estate.
Another vital aspect to consider is the ownership legislation, especially if you want to buy rental properties overseas. While some legislations are in favor of the owner, others are in favor of the tenant. So, make sure the country you choose is included in the first group. After all, if you are going through all this trouble, you want to make sure that your investment will be profitable and that your rights are duly protected.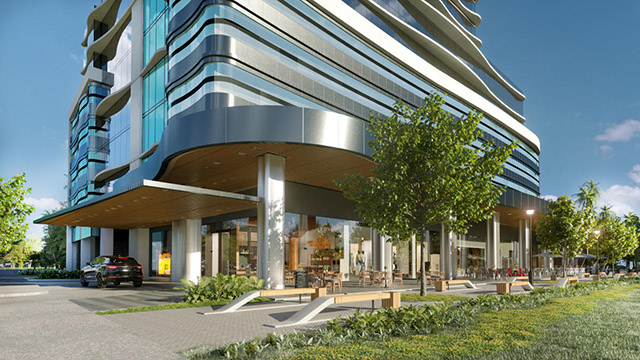 Find out what are your financing options
Unless you can buy the property upfront, you need to consider financing options. Find out whether banks grant credit lines to foreigners and what are the conditions and interests.
When it comes to Panama, foreign citizens can get real estate loans and some developers offer financing options after you pay a percentage of the property in advance. If the project is still under construction you can get it at the construction price which is highly convenient and then, once built, pay the installments using the rental income.
If you want to buy luxury real estate in Panama and know more about your financing options, contact our experts.
Make sure to consider your tax liability
At this point, Mundo can also help you as we have experts in tax optimization among our staff. Further advice is to be provided during a personal interview, however, there are universal principles that apply.
Firstly, you have to consider the following:
- Tax liabilities in the country where you are a resident or citizen.
- Tax liabilities in the country where your foreign property is.
- Tax liabilities in any other country where you may be taxable.
If you live in, say, Spain, and buy a property in Panama, you may be subject to paying taxes for this property in Spain. Moreover, some countries apply taxes even if you don't live there. For example, if you live in Spain but hold an American green card or passport, you'll also be subject to taxes in the United States.
Your investment country may also apply taxes on property, and this is something you need to consider carefully. The same goes for rental income or capital gains. In Panama, for example, you'll find that the real estate taxes are quite low when compared with other jurisdictions. Here, properties whose value is less than 120,000 USD are tax-free and other properties pay between 0.5% and 0.7% (only for a family's primary residency). Vacation or commercial property can pay between 0.6% and 1%.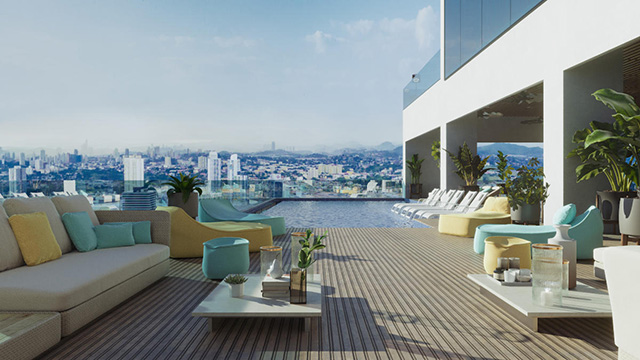 Create an exit strategy
No matter how safe it seems, no investment is 100% secure. If you regret buying your property, make sure that you have a Plan B. At this point, you need to analyze the market both historically and the future trends. If the market is too overcrowded you won't be able to sell in case you want to give your portfolio a new shift.
In this article we present our favorite country for business and for life:
Real estate with park view in Panama
If you want to acquire rental property overseas, Mundo has the perfect offer in Panama. This is a luxury concept of turn-key furnished residencies with a variety of amenities. You'll enjoy beautiful park views, co-working spaces, and concierge services.
About the project
- Valet parking
- Elegant lobby
- Concierge service
- Area social in 3 levels
- Pets are allowed
- 4 elevators and 1 cargo
- Electric plant
- Bicycle area
- Anti-fire system
- Designed by award-winning professionals
- Edge sustainable qualification and LEED credits
Apartments
- Turnkey units
- Highly secured multipin main door
- Fine finishings, furniture, and modern lighting
- Innovative kitchen cabinets
- Italian kitchen hardware
- Deposit
- Modern appliances
- Air conditioning
- Fully equipped
Location
Located in Costa del Este, one of the most beautiful residential areas in Panama City, this project boasts a superb location. It's near cafes, restaurants, stores, parks, movie theaters, healthcare centers, and malls.
Social areas
- Rooftop
- Sky deck
- Entertainment room
- Business lounge
- Gym
- Yoga studio
- Event room
- Squash court
- Pool
- BBQ area
- Wi-Fi
Prices from: $285,000
Owning rental property abroad is easier with Mundo
The project will function as an apart-hotel center available for rent. But our favorite thing about it is that it has a license for short-term rentals, which means that you can host business people or tourists coming to Panama for only a few days. This broadens your rental possibilities considerably.
Usually, this license is expensive and hard to get, but with this project, you can get the complete package and make the most out of your investment.
If you are thinking that owning a rental property overseas brings nothing but headaches, think again. Our developer does not only design and builds the place for you: they also offer full rental management so that you can receive your income with minimum effort.
All in all, you'll be getting full benefits with one investment:
- Owning real estate abroad
- Getting rental income from a business and touristic paradise such as Panama
- Accessing rental management services
- Possibility to acquire permanent residency in Panama
Get real estate with luxury amenities in Panama with Mundo: why us?
Mundo has partnered with one of the best real estate developers in Panama. Due to our close connection with this country, having several members of our experts living there, we can offer high-quality services.
The good part about investing in real estate through Mundo is that we offer a variety of options from beach houses to modern residences and luxury apartments. Moreover, the developer has many projects still on the construction face for which you can get a great deal. Buying real estate with luxury amenities in Panama is a great investment and, above all, it doesn't have to be a hassle.
Contact us and get information on this fantastic property in Costa del Este with top-class amenities designed for modern families.