Real estate property in the country of the Canal: luxury apartment in Costa del Este
7/7/2022 8:00:00 AM
Admin System
If you've followed us for some time now, you are probably aware of the fact that Mundo promotes Panama regularly. We've got offices in many countries besides Panama, yet, we keep promoting this beautiful land, especially when it comes to overseas rental.
We've already told you about the tremendous economic and financial advantages, and we've discussed the residency programs too, hence, today we want to go straight to the point and tell you what Panama is known for around the world.
What is Panama known for
The bridge of the world, the country of the canal
Many tourists come to this country to see one of the 20th century's most wonderful engineering works: the Panama Canal. We are talking about a connection between the Pacific and Atlantic Oceans which created a turning point in the history of international commerce.
Before 1914, all goods, materials, etc. would have to travel by train, for example, from the West to the East coast of the United States. In other regions, it was exactly the same. The other option was to travel by ship south to the Magallanes Strait in Argentina, which, from California is a distance of 6,800 miles.
When we consider this fact, we can understand why the creation of the Panama Canal was such a big deal in the global commercial sector.
Luxury residencies in Panama booming thanks to the Canal
Being a relatively young country (it was declared independent from Colombia only in 1903), Panama practically grew along with the canal. Besides the typical Caribbean laid-back culture, Panama soon got used to having an important flow of foreigners, and, of course, foreign investment.
But these foreigners had to stay somewhere and find places to live, which is a good boost for the real estate sector, making this a great country for rental property abroad. However, Panama is not the same country now as it was back in 1914, so, what changed?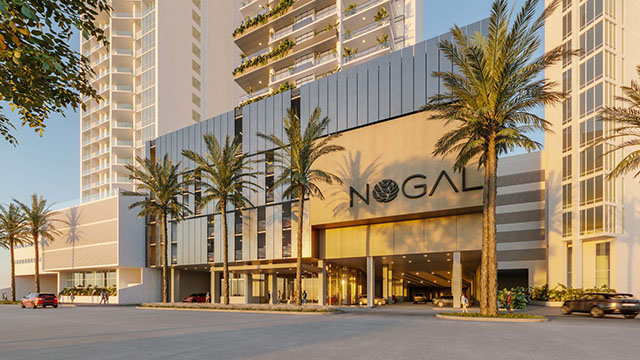 From a rural country to a world-class center in only 10 years
At the turn of the century, Panama took a big step ahead when it comes to its autonomy. On December 31st, 1999, Panama and the United States signed the Torrijos-Carter agreement, giving Panama full control and management of the canal.
This meant a huge boost for Panama in every aspect but especially when it comes to the economy, finances, immigration, and social dynamics. Suddenly, many international corporations were looking this way. Moreover, this fact was smartly supported by the government which released interesting incentives not only when it comes to finances, but also immigration.
Looking for a property to buy in Panama?
Having said this, it's clear why Mundo keeps recommending Panama for so many things including real estate. There are very few countries in the world that can offer absolutely everything for businesspeople from residency to investment, tax advantages, convenient corporate conditions, and excellent real estate offers. You can buy luxury residencies in Panama in different areas. Do you like the beach? Do you prefer to be near the city's main attractions? Do you want to live near your work? Panama has an option for every taste.
Here is what you can do with a Panama property:
Overseas rental
Having rental property abroad is a great advantage as you can have a steady income that is not affected by your country's issues like inflation, draconian laws, account freezing, etc. Many foreigners choose this approach and hire a third party to manage the rental.
Possibility to get IMMEDIATE permanent residency
Panama doesn't only grant you permanent residency, it grants it immediately. Say goodbye to the long years of endless procedures and become a permanent resident in only a few months. For this, you need to apply through the qualified investor visa, since the Friendly Nations is now granting permanent residency after two years of temporary visa.
The qualified investor visa is a Panamanian version of the European golden visa which allows you to get permanent residency after an investment in real estate and having passed the due diligence processes. This is a great plus which, combined with the previous point can make a powerful combo.
In this article we present our favorite country for business and for life:
Plan B residency
Your rental property abroad can also be a great place of residency for you. Nomad capitalists and experts in global finances always recommend having a plan B citizenship or residency where you can go in case of an emergency. In such a scenario, Luxury residencies in Panama become quite appealing.
Whether you want to start your life over in a new country, or if you just want to keep the apartment for vacationing or as a contingency plan, your real estate abroad will be worth the investment.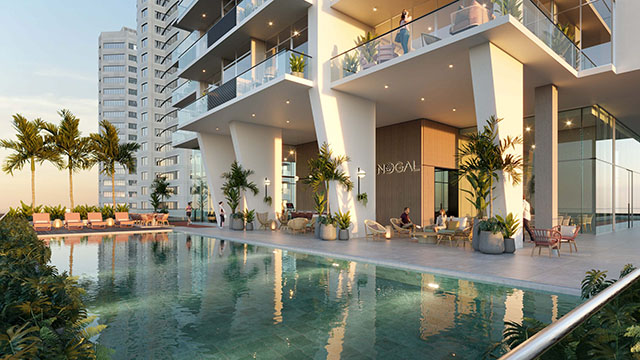 Live in Costa del Este with an ocean view
Now we've reached the best point of this article: Mundo's offer. Today, we present another one of our partner's projects, this time in Costa del Este. This project stands out for its exclusivity and luxury vibe and was specially designed for those who enjoy a good ocean view. If you want to live in Costa del Este, this is the opportunity to do it in style.
About the building
- Reserve water tank
- Emergency power plant
- 52 levels
- 46 levels with apartments
- 2 apartments on each level
- 2 high-speed elevators
- 1 cargo
- 3 parking lots for each apartment
Luxury apartment in Costa del Este
- 3,627 sq feet apartments or 3,692 sq feet apartments
- 3 bedrooms with the option to create a fourth
- Living room and dining room with ocean view
- Family room
- Comfortable kitchen with breakfast area
Price: From $980,000
Why buy a luxury apartment in Costa del Este with Mundo
At Mundo, we are very lucky to count on a team of excellent professionals in the area of banking, finances, licenses, immigration, and investments. If we add to this our wide network of partners, we can see why we make a difference.
One of the most valuable members of our team is an experienced real estate expert who has close contact with Panama's best developers. If you want to buy an apartment in Costa del Este or any other area of Panama that you like, get in touch with your Mundo representative and ask for a consultation.
We have excellent deals to offer including financing and construction prices. Don't wait any longer: the time to choose your property to buy in Panama is now! Contact us today!