A Top Family Office Investment In Dominican Republic
1/13/2022 8:00:00 AM
Admin System
The Dominican Republic is on the lips of many investors in the United States and China due to its booming economy and covid proof tourism industry. Real estate prices are flying through the roof and many Americans are seeing the opportunity to invest in a very robust economy with returns that were only possible thirty years ago.
However we are delighted to bring you something even more special . A Shopping center in one of the best locations , close to the Punta Cana airport and with unusually high ROI (return on investment) .
The Family Office investor will have the opportunity to invest in a shopping mall with the following benefits :
1. Fixed construction price to be built by the most reputable building company in DR.
2. At least 40% returns after construction.
3. Huge capital gain for those that wish to hold as property prices are booming.
4. This project is located in the heart of the Dominican Republic touristic zone, Punta Cana, just a few meters from the famous Bavaro Beach.
5. Investment amount: 6 million .
However, the project developer is also able to accept a pool of investors starting from $600,000 to purchase a minimum of 520 m2 pre construction price with a clear post construction price of 840,000 dollars per m2 giving immediate gain of 40% on investment.

Another way of gaining a profit is leasing commercial space. Paulista is the only shopping center in Punta Cana where you can BUY spaces now. All others offer only RENT!
The average price of rent is $25- 50 per m2 / month. So your investments, which amount is about $1,150 per m2, will pay off in about 2 years of lease.
Investors' money is safely transferred to an escrow bank account. They will be available to the developer only after accumulating the full amount of $ 6,000,000. Bank control helps to avoid misappropriation of funds and exclude unnecessary subcontractors or identify intermediary goals. If, for any reason, the developer does not finish construction, the shareholder can not only return his own funds, but also receive a penalty.
The icing on the cake is that all investors that enter this project will become eligible to obtain permanent residency in the Dominican Republic, and after a year, will have fast track towards citizenship in this paradise on Earth. Investment does not get better than this.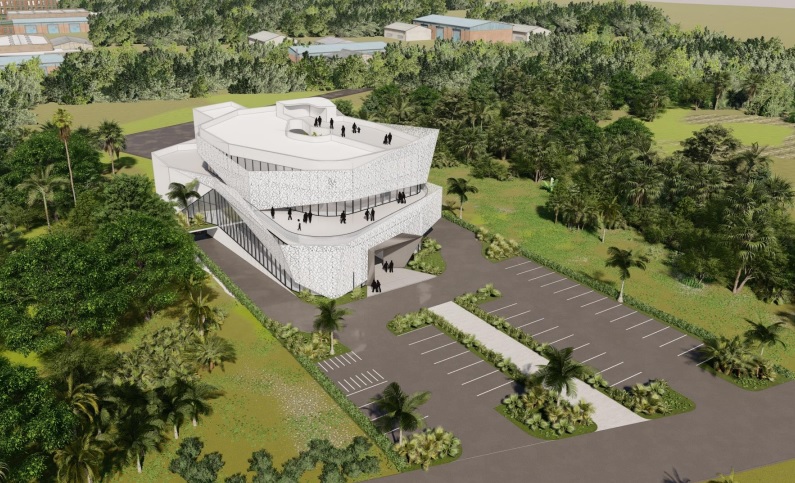 Why is the Dominican Republic the hottest investment zone in the Caribbean?
The Dominican Republic is the ideal place for Family Offices seeking to invest their patrimony in hot jurisdictions. There's a rapid growth for tourism and business in this country, and the economy is greatly supported by the ongoing modernization and the booming real estate sector.
The government was democratically elected and has very strong ties to Europe and the United States, plus they enjoy an environment filled with political stability. Investing in the Dominican Republic is highly sponsored by great infrastructure such as roadways, electrical grids, airports and much, much more.
In a nutshell, we will give you some reasons on why you should invest in the Dominican Republic:
● A long dated political stability, something uncommon in Latin America, a region plagued by socialist leaders seeking to destroy private property. In the Dominican Republic you won't see this. Both left and right parties are engaged with democratic and liberal values.
● This country is the largest Caribbean island and is considered a popular tropical destination within the Atlantic Ocean. It can be accessed easily from most countries around the world.
● In the Dominican Republic, there's great weather all year round, and the trade winds only add a comfortable living situation for excellent sports such as water-sports, golf and an equestrian lifestyle.
● There are multiple flights daily to modern international airports that are strategically placed around the Dominican Republic.
● This country is the main destination in the exotic Caribbean and in the top 5 in the Americas, receiving about 5.5 million tourists every year.
If you want to read a complete article and get the presentation of the project with detailed ROI, become MUNDO Club Member by registering FOR FREE here.
Our investment opportunities